Apparition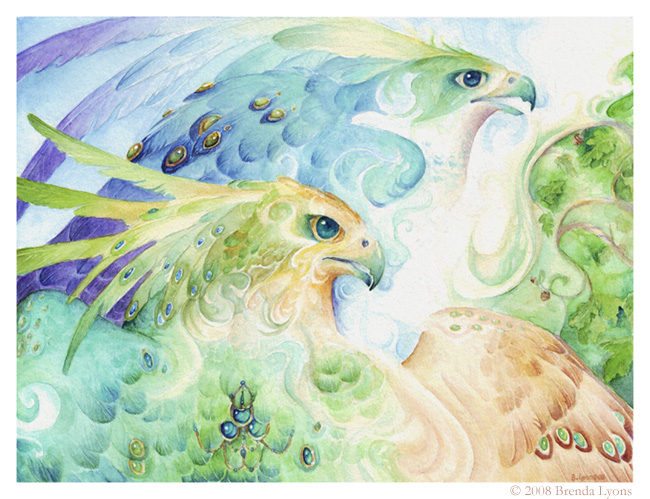 Medium:
Watercolor on cold-press paper. 9 X 12 inches.
Original:
Available
I found myself among the dreams, again.

I was lost in a hot, bright desert. No rain was in sight, so I followed the clouds. I passed many lush oases knowing they were simply islands in the wasteland. Just when I felt near to collapse, I saw their radiant wings. They looked to the sky and made it rain. From their whispers the forests grew.

"If you lose us you merely need to seek. Do not become afraid when surrounded by sand and emptiness. We are among the clouds, the winds."
| Back to
Fantasy Gallery
| Back to
homepage
|