Atka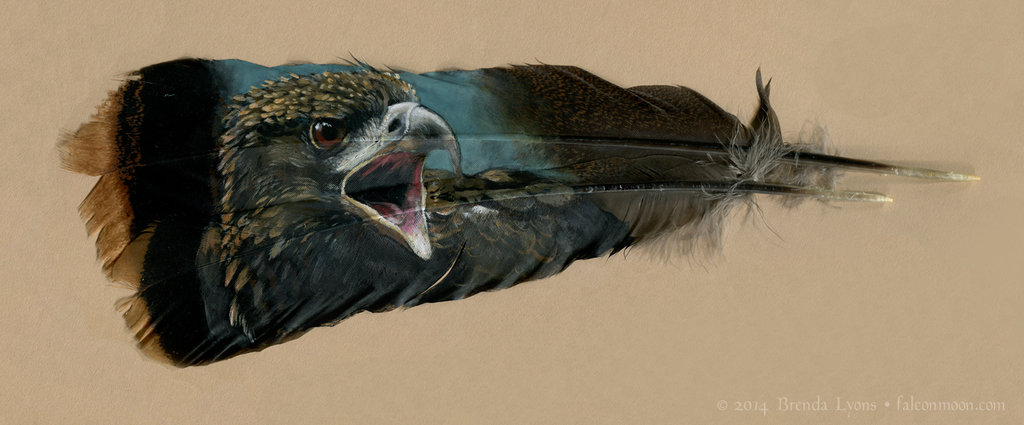 Medium
: Acrylic on turkey feathers
Original:
Not available
We've had Atka, the bald eagle at
Horizon Wings
for a few years, during which he has transformed
quite majestically from a nearly completely brown young bird to a nearly fully white-headed and tailed adult, with
an orange bill and lighter eyes. Today, he looks quite different from how he looks on this feather. Atka
unfortunately has permanent injuries which prevent him from being released to the wild, so he has gone through
training to become an educational bird at Horizon Wings.
| Back to
Painted Feather Gallery
| Back to
homepage
|