Blood Moon Rider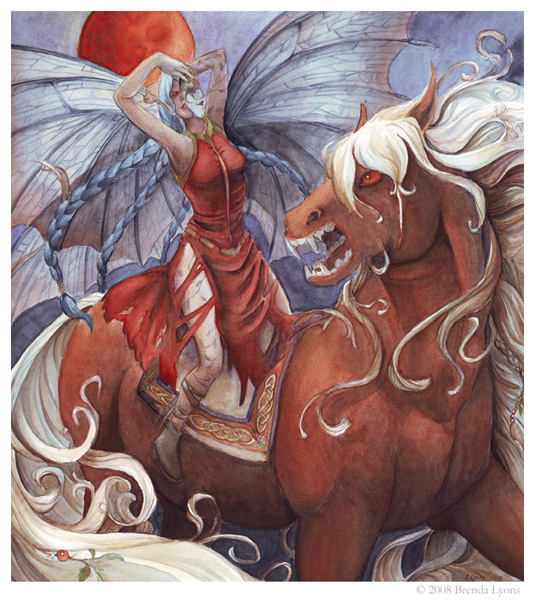 Medium:
Watercolor on illustration board. 10 X 11 inches.
Original:
Available
She dances in blood-light, and revels in the caress of pain and brutality. Feared as the Faceless One's lieutenant, she is given the most honored of names.

Red Eclipse. So named from the totality of red darkness your vision takes when her blade finds you. Some think she is beautiful, others refuse even a glance. None living have seen beneath her mask, for that is a gift she gives only to her most valued victims.

Take heed, her strength is under the blood moon. Shut yourself in your house, bar your windows, for if you hear her vicious whispers, your time shall come to an end.
| Back to
Fantasy Gallery
| Back to
homepage
|