Carolina Parakeet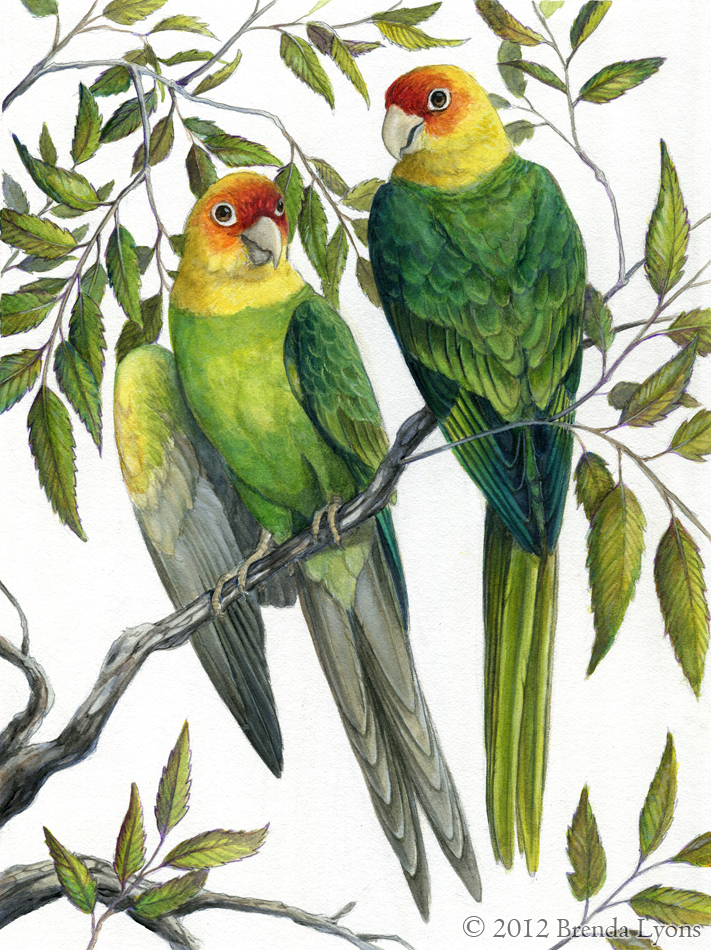 Medium
: Watercolor on illustration board, 8 X 10 inches.
Original:
Sold
Nothing makes me quite as sad as birds that went extinct within the past 100 years. The Carolina
parakeet was the only parrot native to North America, and the last one died in 1918. Their extinction
was due to habitat destruction and hunting. Their feathers were much sought after for decorations in
women's hats. With the demand for farmlands, much of their habitat was cut down. These two factors
resulted in their decline, and eventual extinction.
This painting was especially challenging, since there are obviously no living Carolina Parakeets to
study. I had to use photographs of skins to understand their coloration, and reference the illustrations
of artists such as John James Audubon to get a feel for these birds' behavior.
| Back to
Wildlife
| Back to
homepage
|