Corbin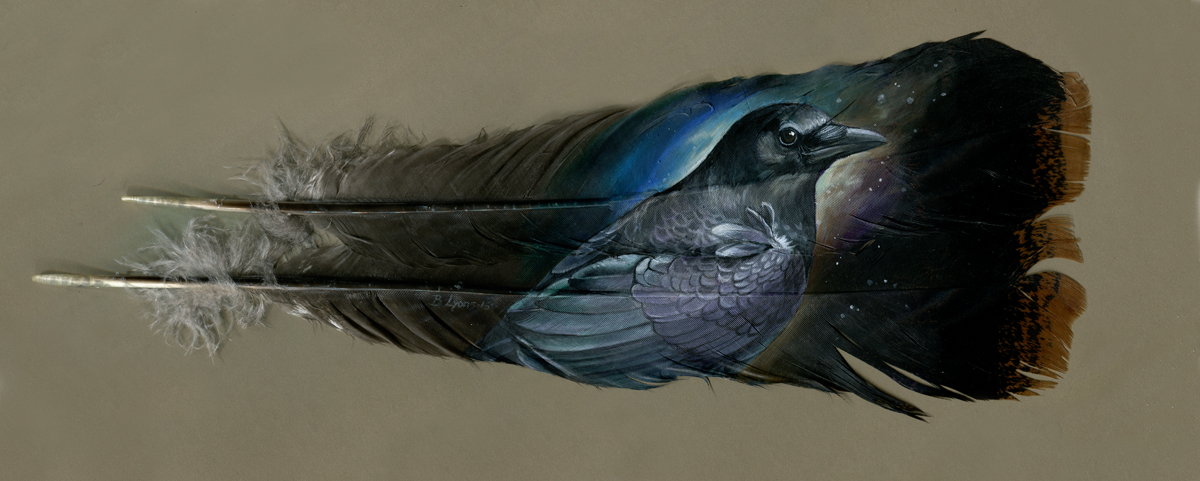 Medium
: Acrylic on turkey feathers
Original:
Not Available
Corbin the American Crow is a permanent resident at Horizon Wings, due to permanent injuries he suffered as a
nestling. The strange, flared feathers on his right wing are an odd effect of the injuries to that wing. Every season,
he molts them out and they grow anew, all splayed up and out like his own personal fashion accessory.
| Back to
Painted Feathers Gallery
| Back to
homepage
|