Dreamseeker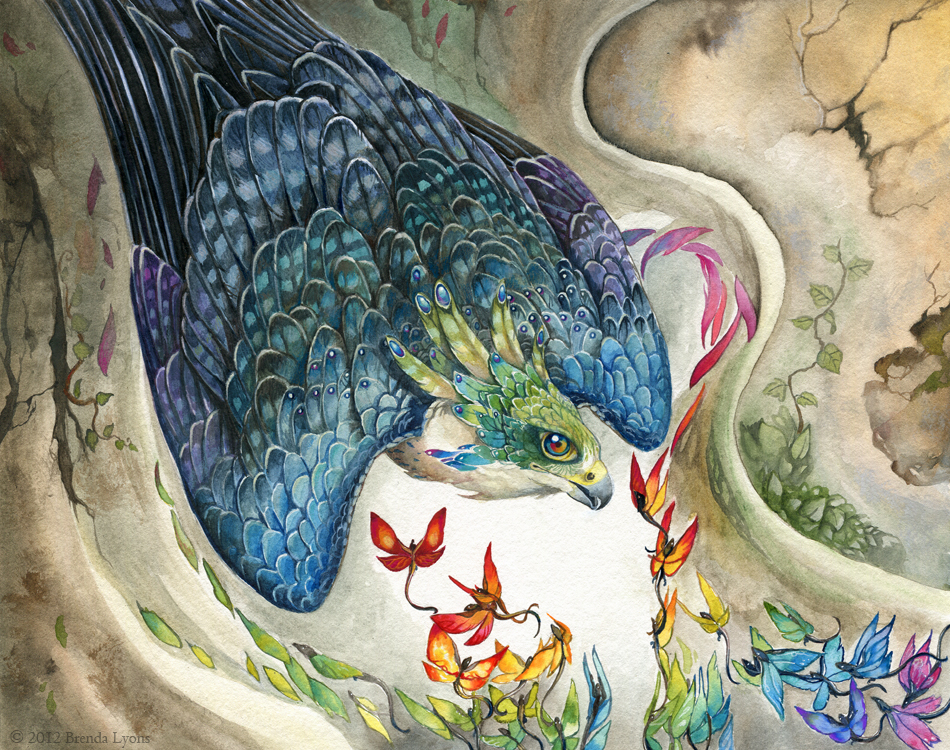 Medium
: Watercolor and colored pencils on cold-press paper, 10 X 13 inches.
Original:
Sold
Prints:
Available
Through cracked and fading,
Crumbling walls of mortal life,
Cutting past the monotonous tick of
Endless time, this life which
Forces our participation, a game
From which we cannot simply stand and leave,
An apparition of color and light,
Pulling forth that emotion more powerful
Than all others.
Not Passion, not Contentment,
Not even garish Love.
Her wings draw down,
Like the most comforting of night skies
And our souls feel it:
Hope.
| Back to
Fantasy Gallery
| Back to
homepage
|