Echoes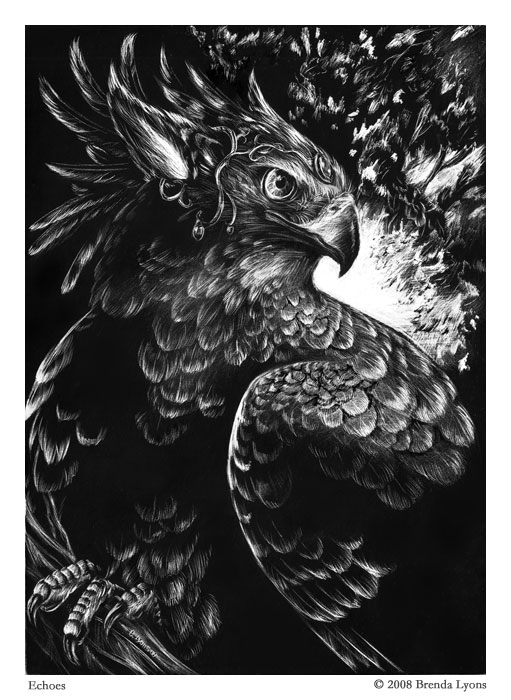 Medium:
Scratchboard. 5 X 7 inches.
Original
: Sold
A while back I picked up a 'sampler' pack of clayboard, which included a piece of scratchboard. I decided to try my hand at
it for some de-stressing fun work. This simple gryphon was just an exercise in mark-making and contrast. It received 2nd place
in the monochrome category at the MileHiCon 2008 art show.
| Back to
Fantasy Gallery
| Back to
homepage
|