Elblich, the Second General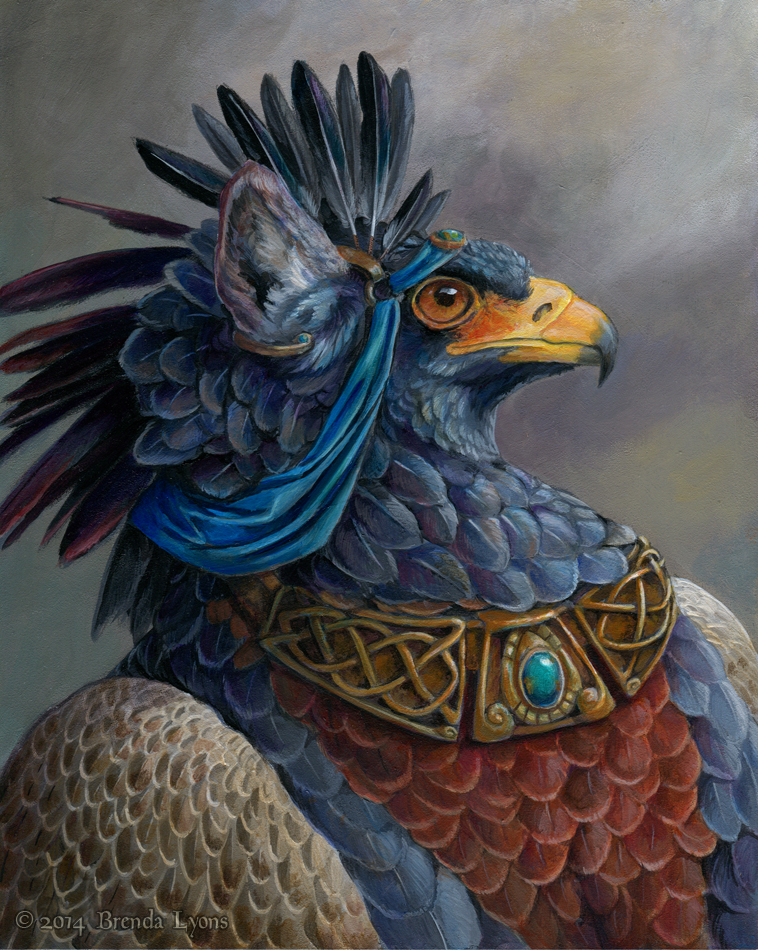 Medium
: Acrylic on board, 8X10 inches.
Original
: Sold
Prints
:
Available
Though younger than his subordinates, Elblich leads with skill and strategy that even the most experienced
gryphons admire. Here he poses for his official portrait in full regalia - the turquoise sash and stones
of his rank, and the golden emblems of his clan.
| Back to
Fantasy Gallery
| Back to
homepage
|