Falcon With Blue Eyes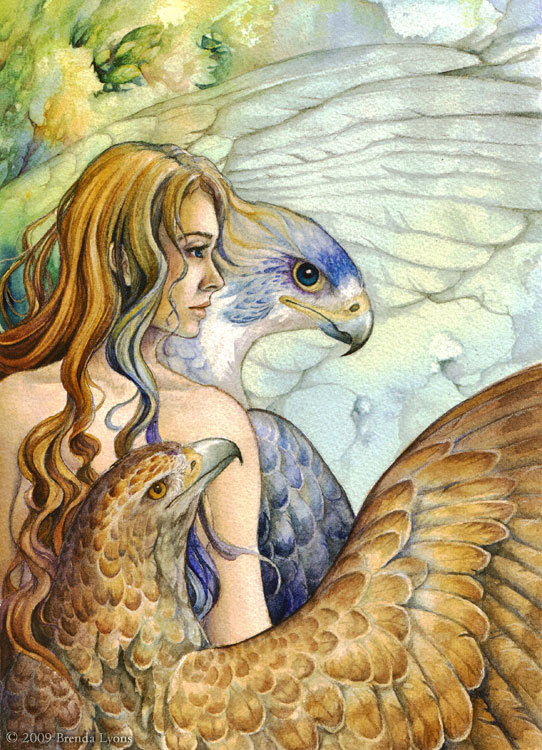 Medium
: Watercolor. 9 X 12 inches.
Original:
Available
Three figures stand before a cracked vision and acknowledge an identity based in the simplest of elements.
The sun
The moon
The wind and forest.
A kingdom of clouds and their gift of rain
And yet they seek simple grains of sand buried beneath piles of gaudy jewels. All they want is to feel the earth again.
| Back to
Fantasy Gallery
| Back to
homepage
|