Goshawk in the Pines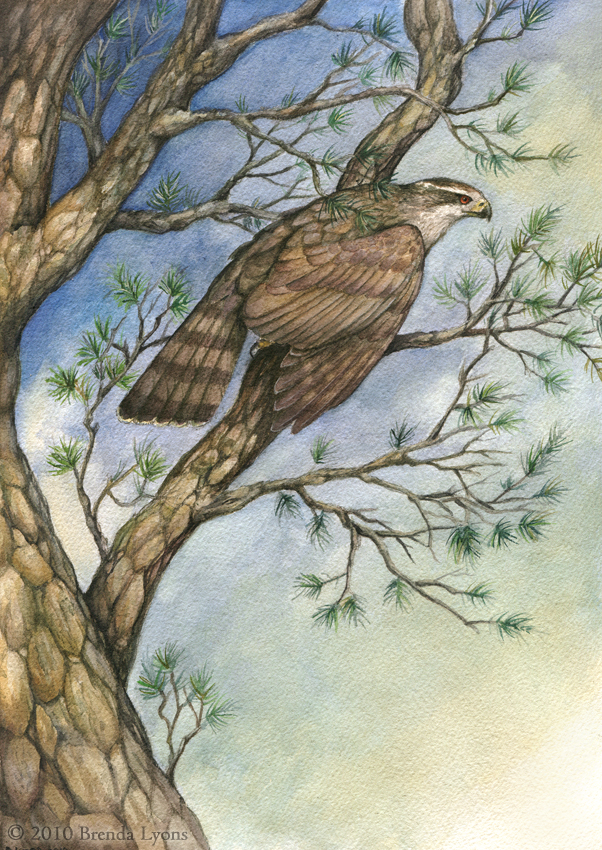 Medium
: Watercolor. 9 X 12 inches.
Original:
Sold
The second 'part' to a set of paintings I was inspired to create based on a quote -
"Goshawks are water. Falcons are air and hot stone. Goshawks are water and wood."
--
Helen Macdonald
This is the goshawk, water and wood. Northern Goshawks are rather intense creatures, and yes, the eyes of the adults really are deep red.
| Back to
Wildlife
| Back to
homepage
|