Guira Cuckoo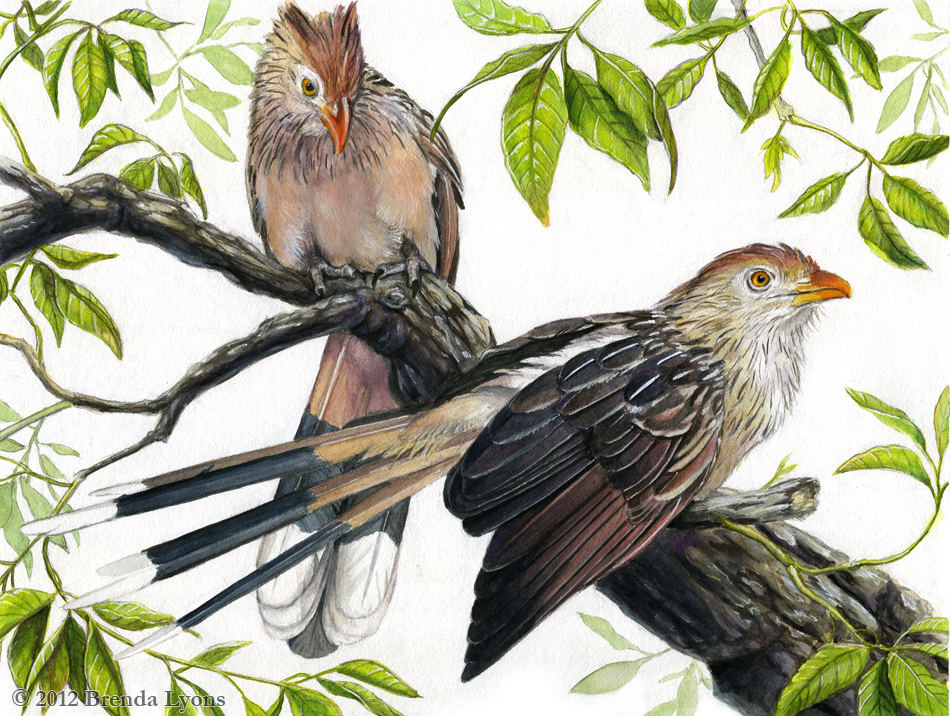 Medium
: Watercolor on illustration board, 8 X 10 inches.
Original:
Sold
Guira cuckoos are amazing! I was first introduced to them by a friend. I then had the amazing
experience of seeing one in real life at the National Aviary! They are so prehistoric looking, I love them.
These are a pair of guira cuckoos perched in a
Cybistax antisyphilitica
. I wanted this to be an
exercise not only in painting birds, but an accurate tree as well.
| Back to
Wildlife
| Back to
homepage
|