Harpy Eagle - Overlooking Tikal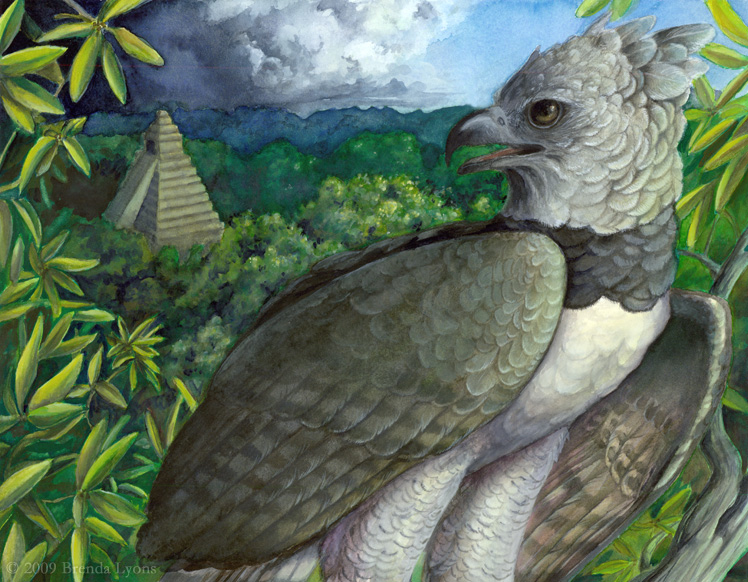 Medium
: Watercolor. 11 X 14 inches.
The third of ten paintings for my M.F.A. thesis,
An Illustrative Exploration of Birds of Prey in History and Culture
.
The Baniwa people of South America believe in the divine being Kamathawa, who is represented by the harpy eagle. This massive eagle's crest feathers are used as sacred objects, and Kamathawa is believed to bring the summer and send away the rainy season.
While the Tikal towers are Mayan and in a different geographical location than the Baniwa, I wanted to include such an important structure to show the immense cultural strength of this area, of which the harpy eagle also ranges.
| Back to
Wildlife Gallery
| Back to
Thesis Gallery
| Back to
homepage
|