Shadow of the Forest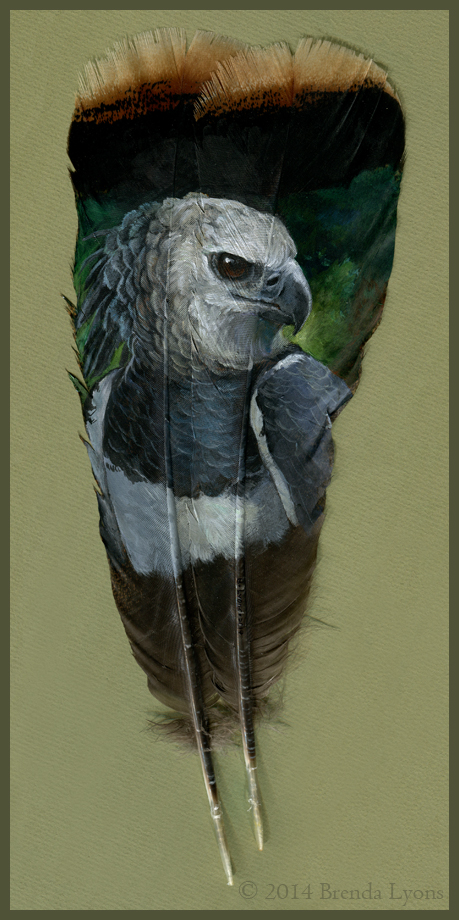 Medium
: Acrylic on turkey feathers
Original:
Sold
You know what birds are completely mind-blowingly awesome? Harpy Eagles. These eagles hunt in the thick
rainforests of South America and their giant talons are strong enough to crush the skulls of monkeys. They
also have these deep, dark eyes set in a pale gray face which makes them look even more impressive and then,
of course, they're crowned with that majestic crest.
| Back to
Painted Feather Gallery
| Back to
homepage
|