Harris Hawk and Girl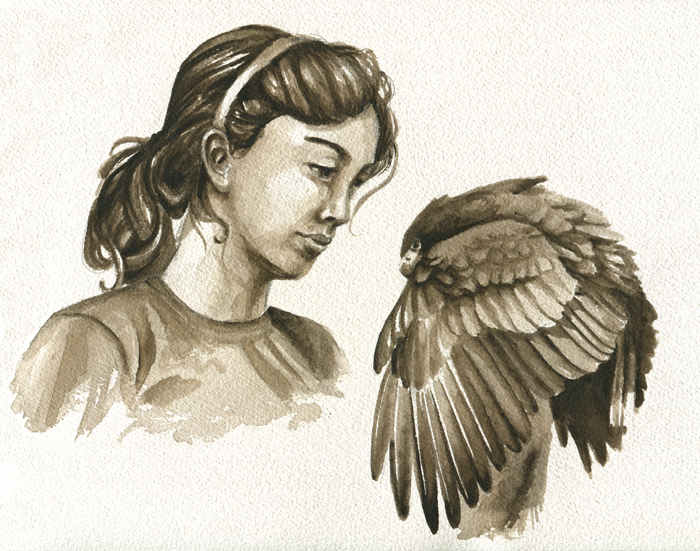 Medium
: Watercolor. 9 X 12 inches.
Original:
Not available
I wanted to practice value using just one color, so I chose a nice, neutral sepia. This is based on a lady who was
giving a flight show at a raptor center in Georgia. The bird is a Harris Hawk. This is just a study, really, and
watercolor practice.
| Back to
Sketches and Studies
| Back to
homepage
|