Herkimer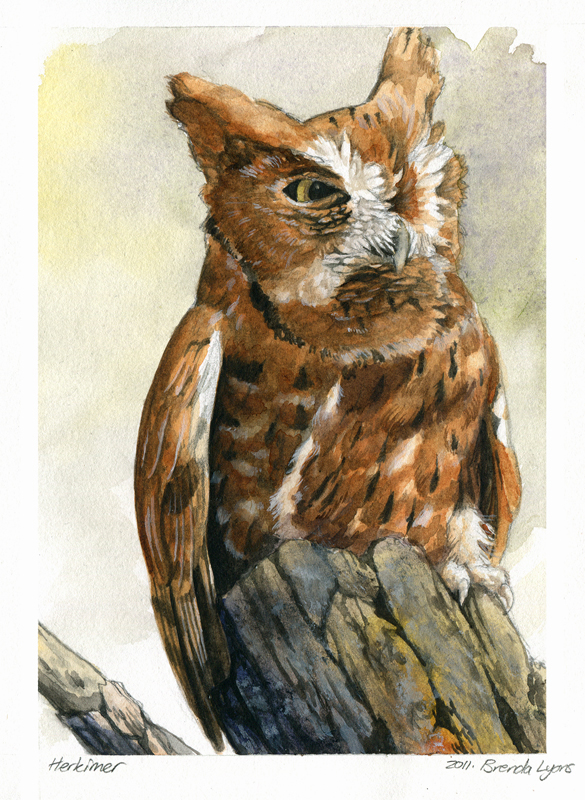 Medium
: Watercolor on hot-press Fabriano, 5 X 7 inches.
Original:
Not Available
A gift painting for Patricia at
Horizon Wings
of Herkimer, an Eastern Screech Owl. Herk is a
permanent resident at the center due to an injury to his wing. Screech Owls come in two main
color phases - red and gray. Herk is a very brilliant example of the red phase.
| Back to
Wildlife
| Back to
homepage
|