The Jungle Hunters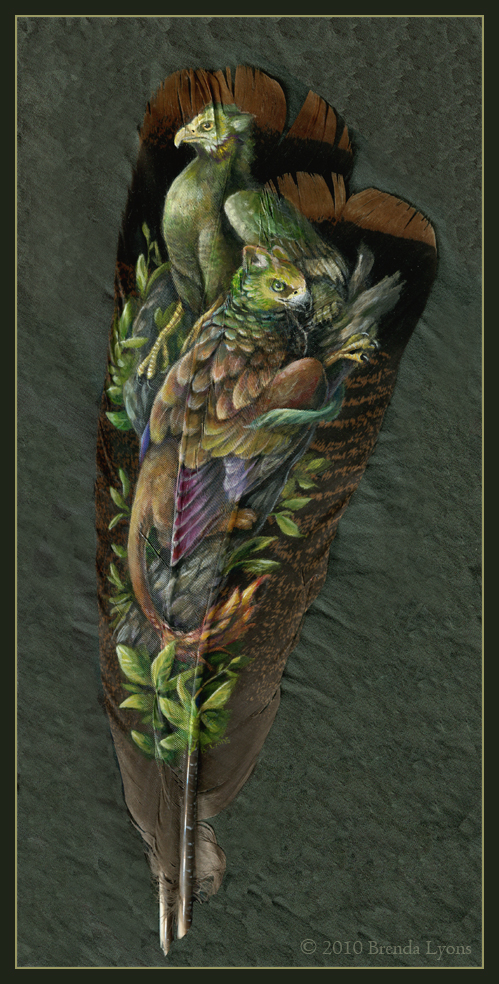 Medium
: Acrylic on two turkey feathers.
Original:
Sold
I haven't done a painted feather in a long time. This seemed like a good way to practice. Of course I decided to try my
first double feather and it took much longer than I expected!
This started off as a pair of plain old gryphons, but then I figured I'd jazz them up with some color. After all, if
they live in the jungle, then why can't they be colorful like everything else?
| Back to
Fantasy Gallery
| Back to
homepage
|