Lanner Falcon - Eye of Horus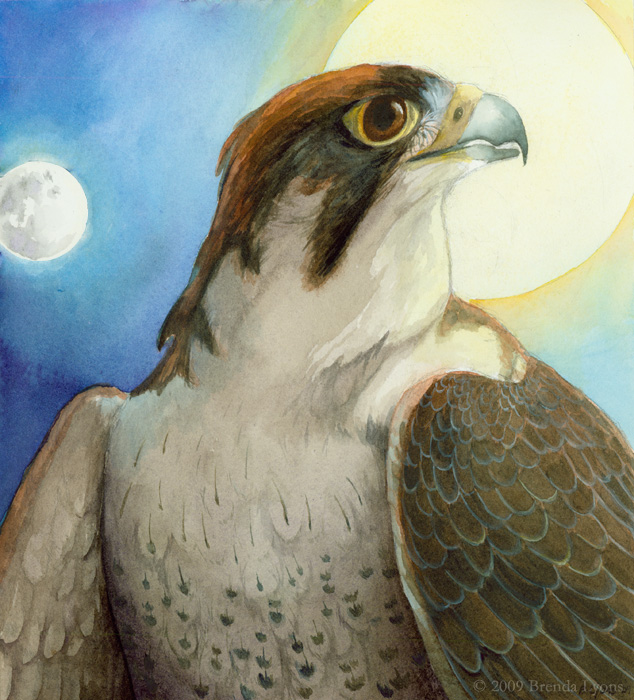 Medium
: Watercolor. 9 X 10 inches.
The ninth of ten paintings for my M.F.A. thesis,
An Illustrative Exploration of Birds of Prey in History and Culture
.
The Egyptian god Horus was seen as a lanner falcon, with the strong under-eye malar stripe and large eye symbolic of the Eye of
Horus. The sun and moon, behind the falcon's head, represent his eyes.
| Back to
Wildlife Gallery
| Back to
Thesis Gallery
| Back to
homepage
|