Lieutenant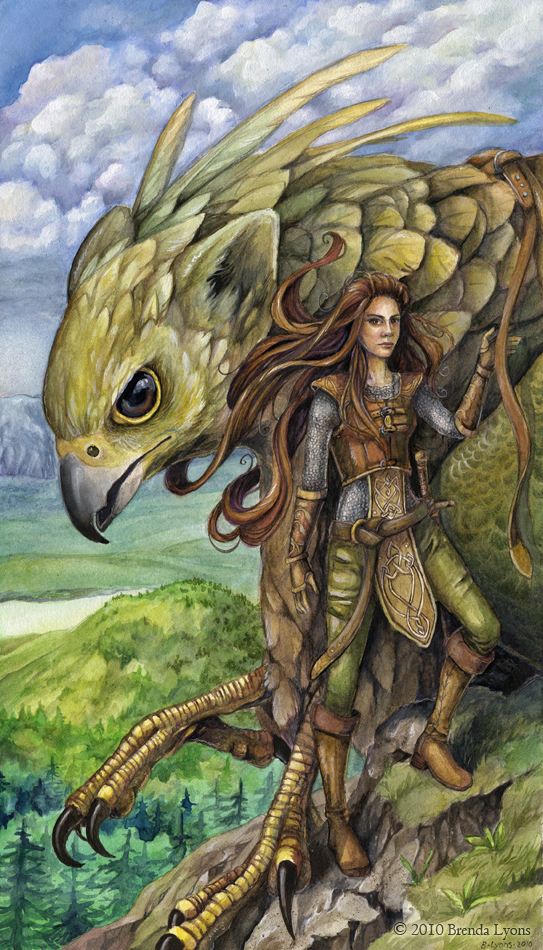 Medium
: Watercolor on illustration board. 7.5 X 13 inches.
Original:
Sold
After much frustration with different watercolor surfaces, I finally decided to try illustration board again. This is my
first illustration board watercolor in about 2 years. It seems a lot of the frustrations I had with it before have gone away.
Or, perhaps my technique has simply changed.
There's something exhilarating about standing atop a mountain and feeling the wind surround you. Even though I know I'd
fall like a stone, I've entertained the thought of leaping off and wondering what it would be like to fly. Iolani, luckily,
has a pair of gryphon's wings to lift her. Also, in case anyone's curious, the title has to do with her rank among the Riders.
I also took this as an opportunity to redesign her gryphon. Greenish bronze patina plumage...
| Back to
Fantasy Gallery
| Back to
homepage
|