Magic Night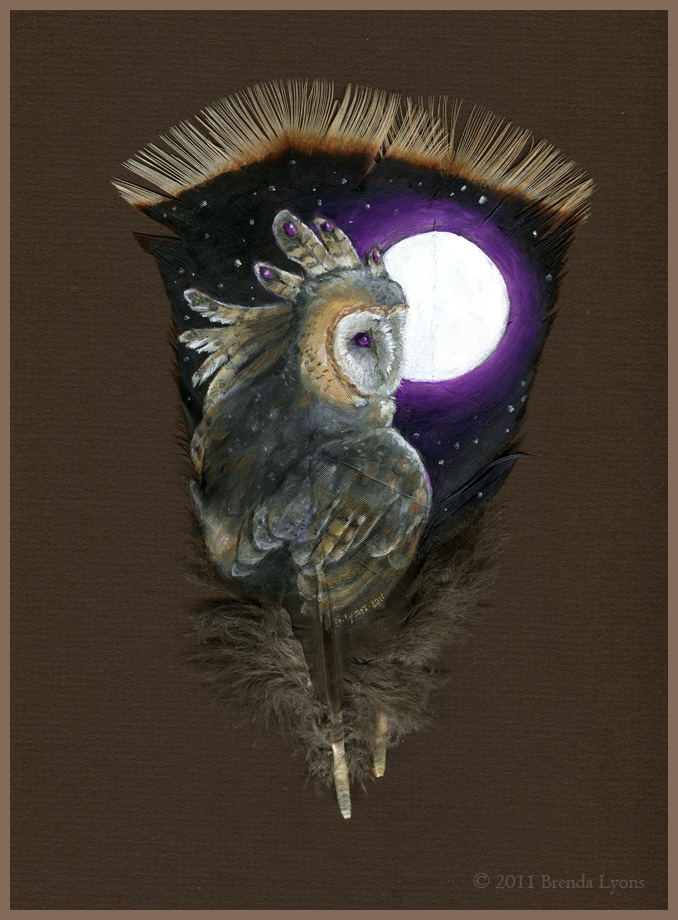 Medium
: Acrylic on turkey feathers
Original:
Not available
When I think of 'magic bird,' the first bird that comes to mind is the barn owl. They're so
weightless and silent...even moreso than other owls. Their shape is even unusual, which lends
to the fact that they belong to a different scientific family - while most owls are
Strigidae, Barn Owls are Tytonidae. Wild!
I've had the honor of working with a barn owl, and there's just something so different about
them...almost something smarter, compared to the barred and screech and great horned
owls. I painted this feather specifically for the Anthrocon Charity Auction in 2011.
| Back to
Fantasy Gallery
| Back to
homepage
|