Page of Pentacles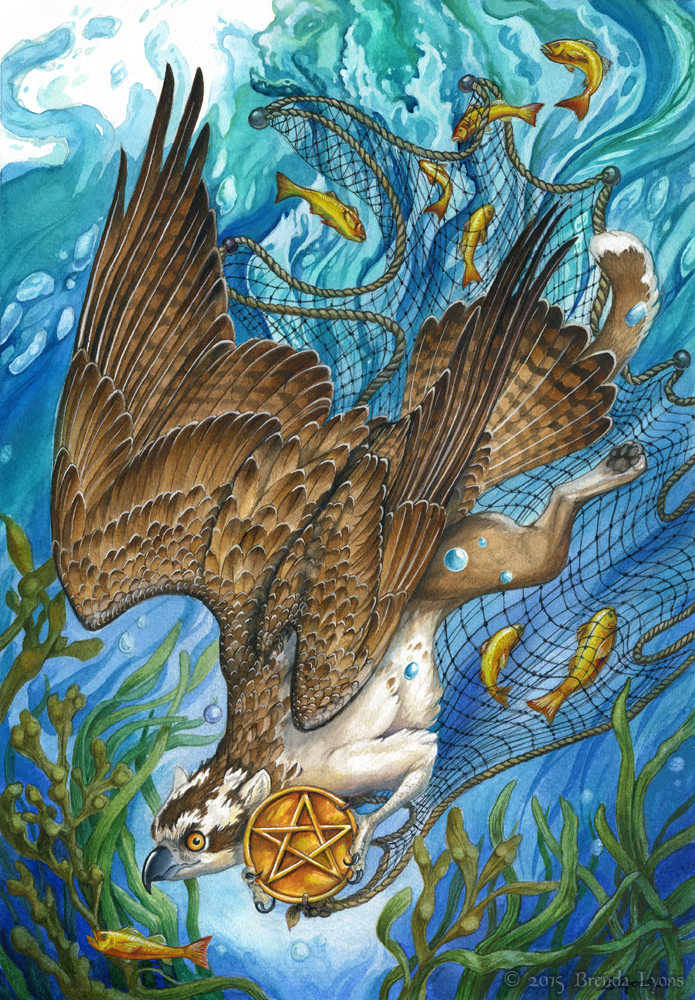 Medium
: Watercolor, 9.5 X 14 inches.
Original
:
Available
My contribution to the 78 Nautical Tarot Deck, the Page of Pentacles! The deck is available
here
.
The Page of Pentacles uses his brain and his hands (or, in this case, talons) to achieve his goal through hard work and by coming up with solutions to a challenge. This gryphon could catch fish one at a time, but instead he takes the effort to weave a net to gather more fish. He's not greedy, though, and he is realistic with his goals. He's not going to catch all those fish in just one dive; he'll have to plunge in again and again, working hard to gradually collect his wealth through perserverence and effort. But with enough hard work and commitment, he will reach his goal, and enjoy life all the while.
The page is a youth, This young osprey gryphon - a raptor who lives its life diving head-first into the sea after its prey - is growing in mind and body and is always open to learning and discovery.
| Back to
Fantasy Gallery
| Back to
homepage
|