Peacats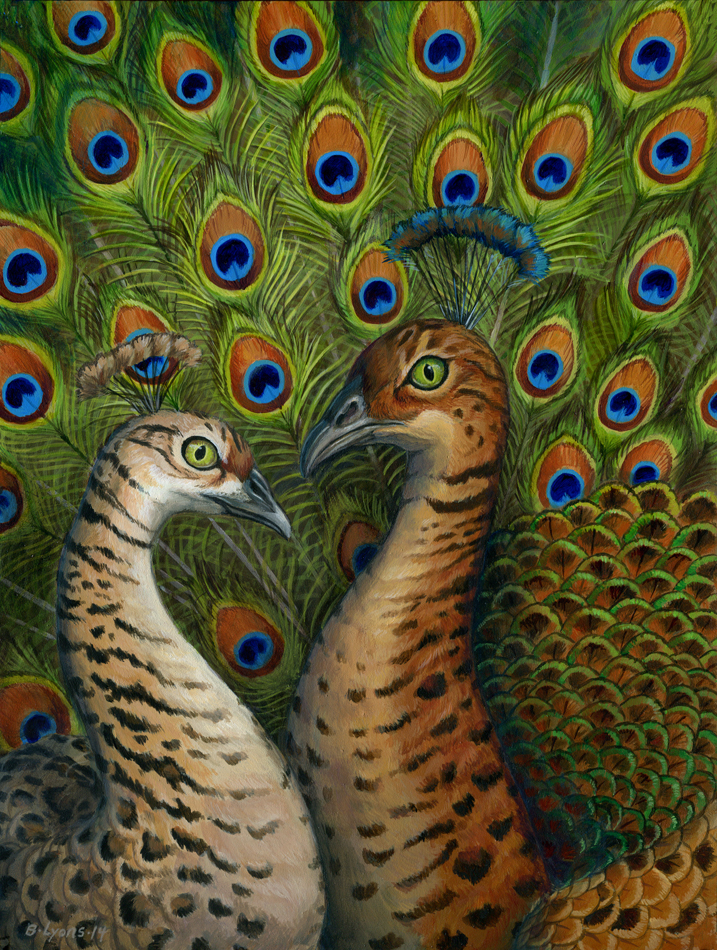 Medium
: Acrylic on board, 9X12 inches.
Original
: Not Available
Here's something you don't see every day - a pair of peacocks with cat plumage! This
was a commission for a client who wanted to turn his adorable cats into a pair of
lovely peafowl. Amelia is the peahen on the left, and Ben is the peacock on the right.
| Back to
Fantasy Gallery
| Back to
homepage
|