Protect Me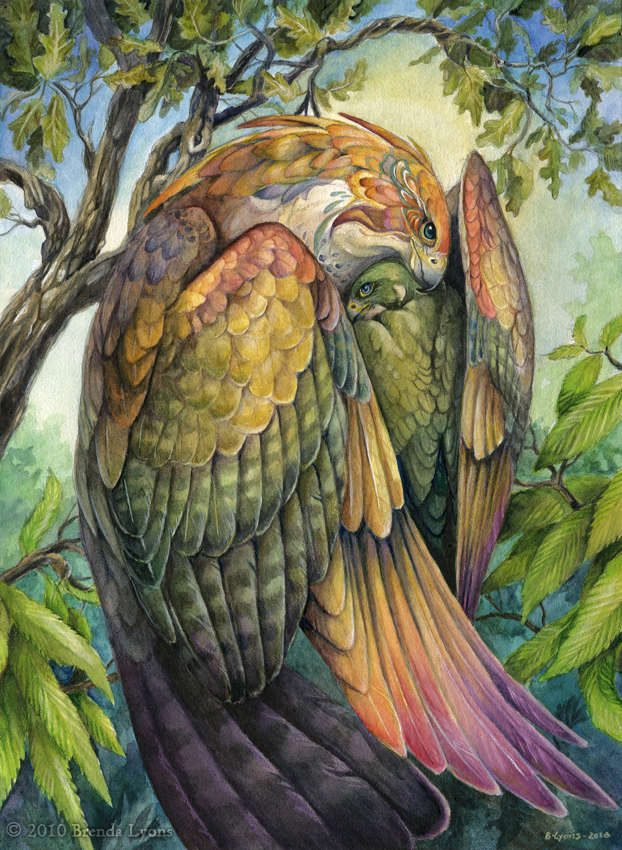 Medium
: Watercolor and colored pencil. 7.75 X 10.5 inches.
Original:
Sold
Things have been a bit difficult lately. I started this painting after having a really, really upsetting day, and from the
moment I started drawing to the second paint hit paper, it became such wonderful therapy - the type that can only come from
art. This painting actually took a lot longer than usual, as I didn't want it to 'end,' but eventually it was complete, and now
here it is.
The title comes from a desire I had on that day to just be protected. I just wanted to be curled up in a pair of strong wings
and shielded from all the negativity and fear. I hope if any of you are feeling afraid or in pain, that this painting will
give a bit of light and hope to you.
| Back to
Fantasy Gallery
| Back to
homepage
|