Red-tailed Hawk - Farmland Guard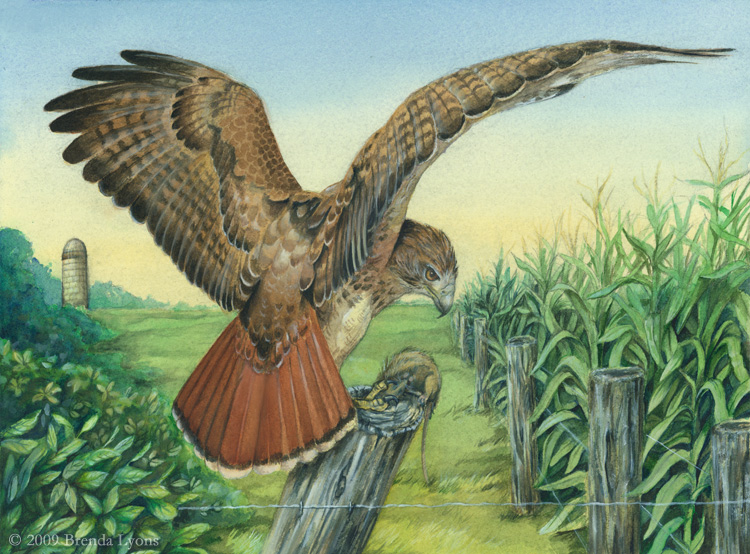 Medium
: Watercolor. 10.3 X 14 inches.
The fifth of ten paintings for my M.F.A. thesis,
An Illustrative Exploration of Birds of Prey in History and Culture
.
When the barn owls retire after their nightly hunting, the red-tailed hawk takes over as rodent-control on farms during
the day. These large hawks are some of the most common raptors in the United States. Incorrectly labeled as 'chicken hawks,'
red-tailed hawks are more likely to hunt crop-damaging animals such as rats and rabbits than to try chasing a chicken.
| Back to
Wildlife Gallery
| Back to
Thesis Gallery
| Back to
homepage
|