Saker Falcon - Desert Hunters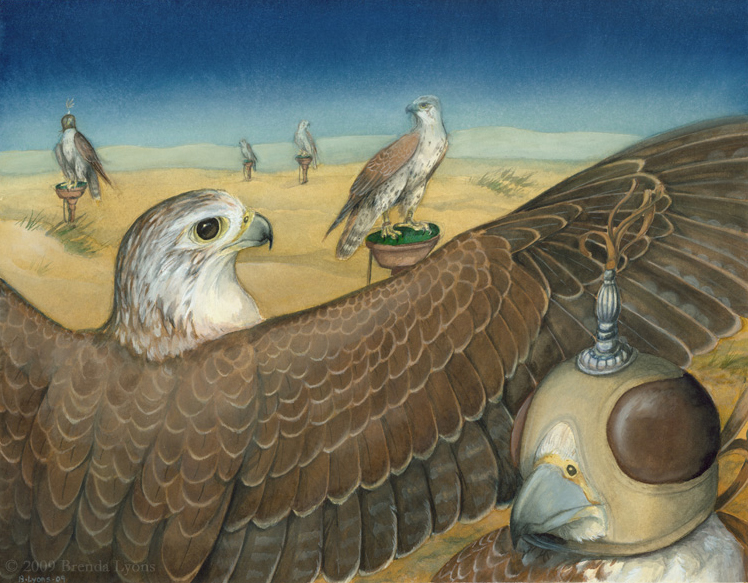 Medium
: Watercolor and white gouache. 11 X 14 inches.
The fourth of ten paintings for my M.F.A. thesis,
An Illustrative Exploration of Birds of Prey in History and Culture
.
While falconry is still practiced all over the world, in the Middle East it is valued and honored with a unique passion.
Saker falcons thrive in the desert, able to bear the scorching heat and hunt the prey found there. In this painting,
I wanted to explore the beautifully decorated hoods and blocks used when hunting with these birds.
| Back to
Wildlife Gallery
| Back to
Thesis Gallery
| Back to
homepage
|