Sea Eagles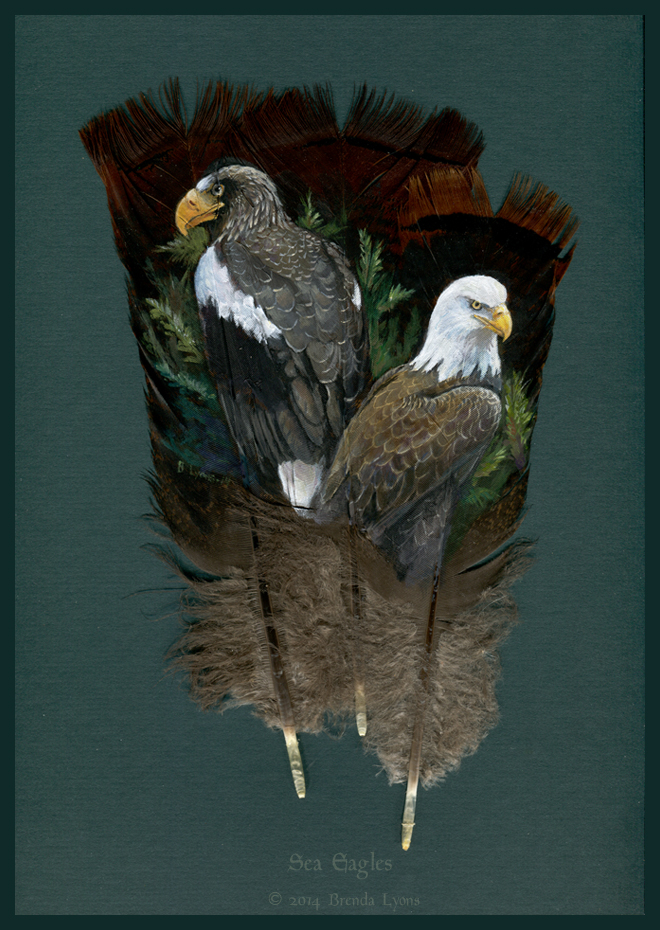 Medium
: Acrylic on turkey feathers
Original:
Not Available
I was super excited to hear that the charity for 2015's Anthrocon was going to be the National Aviary! I've
been to the Aviary 4 times and every time it's been a super bird adventure. One year I went while
they were having rooftop flighted raptor programs and I had kites zooming right over my head. It was the best!
So needless to say, I love the Aviary and wanted to be able to contribute something to the charity auction and
raffle that Anthrocon has every year, from which all proceeds go directly to the charity. This painting is
actually based on a Steller's Sea Eagle and a Bald Eagle that I saw and photographed while at the Aviary, which
I felt made it even more special for the raffle and auction.
| Back to
Painted Feather Gallery
| Back to
homepage
|