Shelter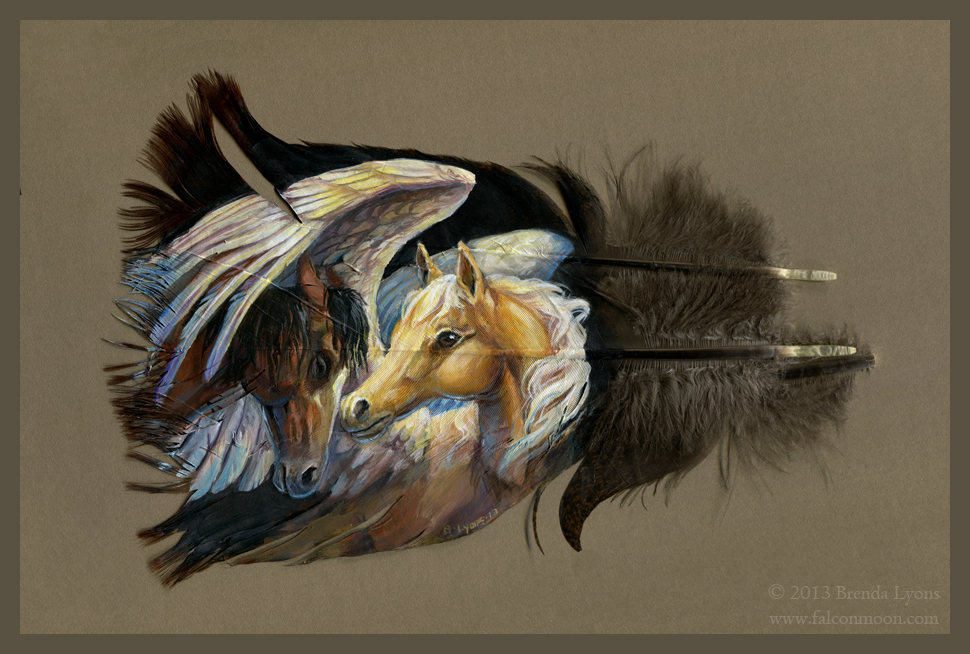 Medium
: Acrylic on turkey feathers
Original:
Not available
Although I don't work with them anymore, I still have a place in my heart for horses. Unfortunately, like all animals, there are many
who suffer abuse at the hands of neglectful or cruel people. Sadly, many people don't know how much responsibility goes into equine
care, and a starved horse hurts just as much as a beaten one.
This was auctioned at the Anthrocon 2013 Charity Auction, with all money earned donated to the
Equine Angels Rescue
.
| Back to
Fantasy Gallery
| Back to
homepage
|