Shroud of Dreams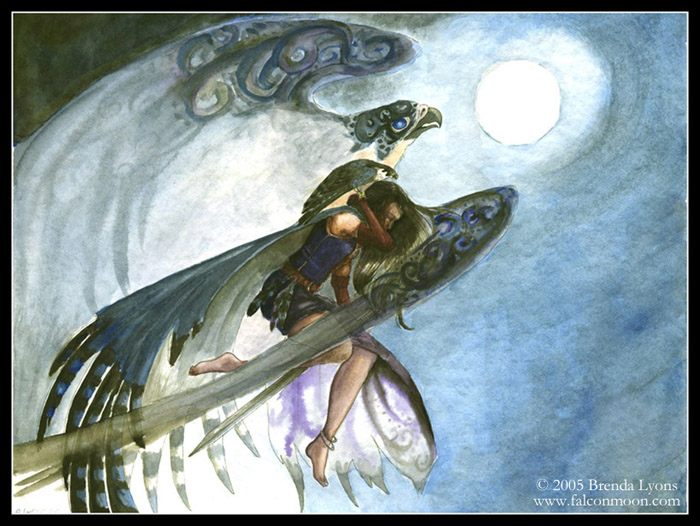 Medium
: Watercolor on cold press 140 lb paper. 9X12 inches.
Original
: Not available
Print Available
The result of a bit of inspiration that slammed me in the face one day. I've needed to make something like this for quite a while. Anyone who knows of Peter Parnall's work will recognize a bit of inspiration from him as well. There's a lot of personal symbolism in this piece.
"Falcons in the wind have given us flight dreams. Could I ever see enough of their powerful twisting wings, of that passionate aerial dance?"
---James T. Harris
| Back to
Fantasy Gallery
| Back to
homepage
|