Silo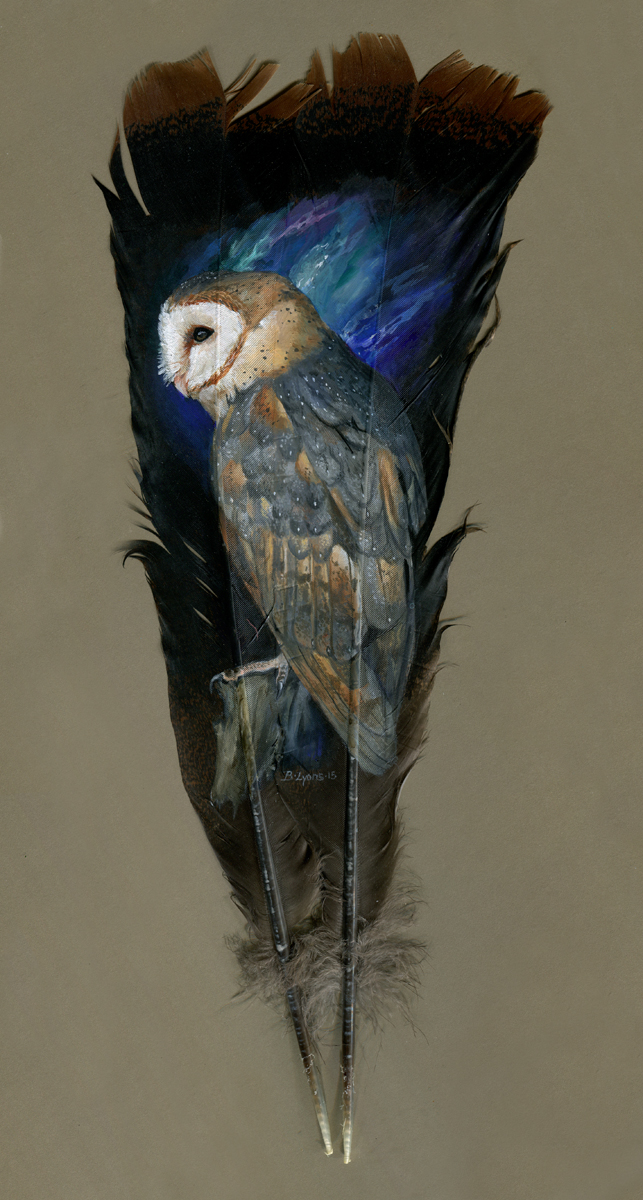 Medium
: Acrylic on turkey feathers
Original:
Not Available
Silo was a barn owl at Horizon Wings who we sadly lost this year. She lived much longer than wild barn owls usually do,
reaching 19 years old! She helped us with programs and had a happy life in a spacious aviary with her own heat lamp to
keep her warm in the winter months.
| Back to
Painted Feathers Gallery
| Back to
homepage
|