Spreading Cheer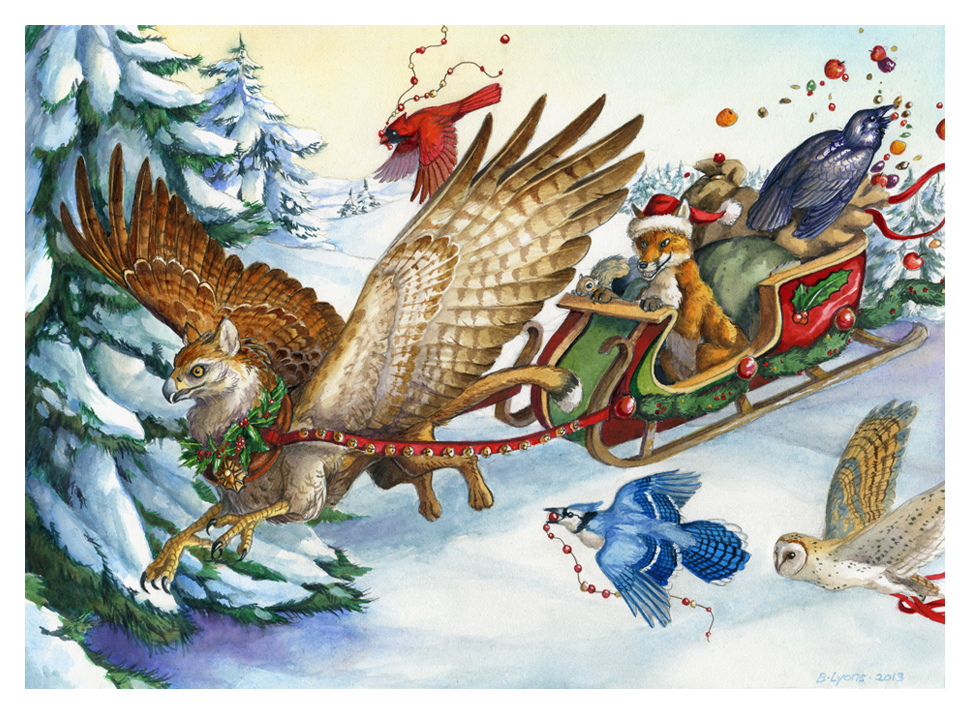 Medium
: Watercolor on hot-press watercolor paper, 8X11 inches.
Original:
Available
Solstice and her friends have returned to spread of bit of festivity throughout the forest, and this year she decided if that bearded guy in a red
suit could use a sleigh to carry all those goodies, so could she! Solstice has been featured on my holiday card since 2008, so 2013 makes it her fifth year!
| Back to
Fantasy Gallery
| Back to
homepage
|