Tiabal, Lieutenant of the Western Skies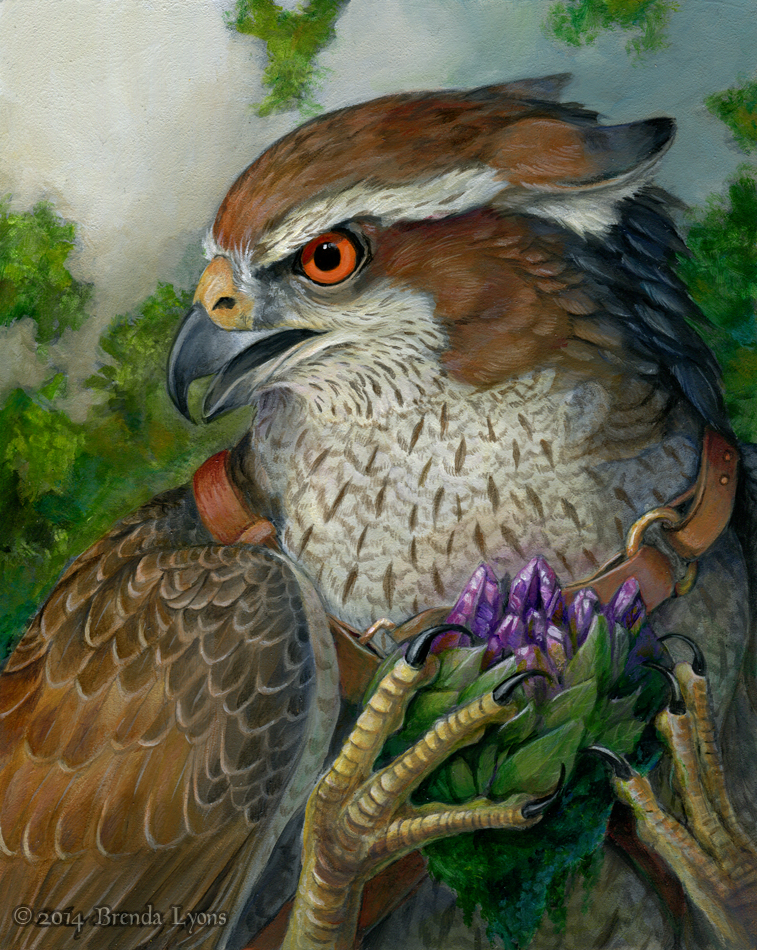 Medium
: Acrylic on board, 8X10 inches.
Original
: Sold
Prints
:
Available
Gryphons value and respect magic. Though not as prone to enchantments as dragons, they understand the powers
they can draw from nature and use them for everything from healing to defending their cliffs. Lieutenant Tiabal
is shown here with a powerful cluster of crystals, one of many carried to remote corners of the gryphon eyries
to serve to ward off dark, hungry beasts who fear such pure stones.
See a step-by-step of this painting here:
Tiabal Process
| Back to
Fantasy Gallery
| Back to
homepage
|