Ancient Oak - Leather Mask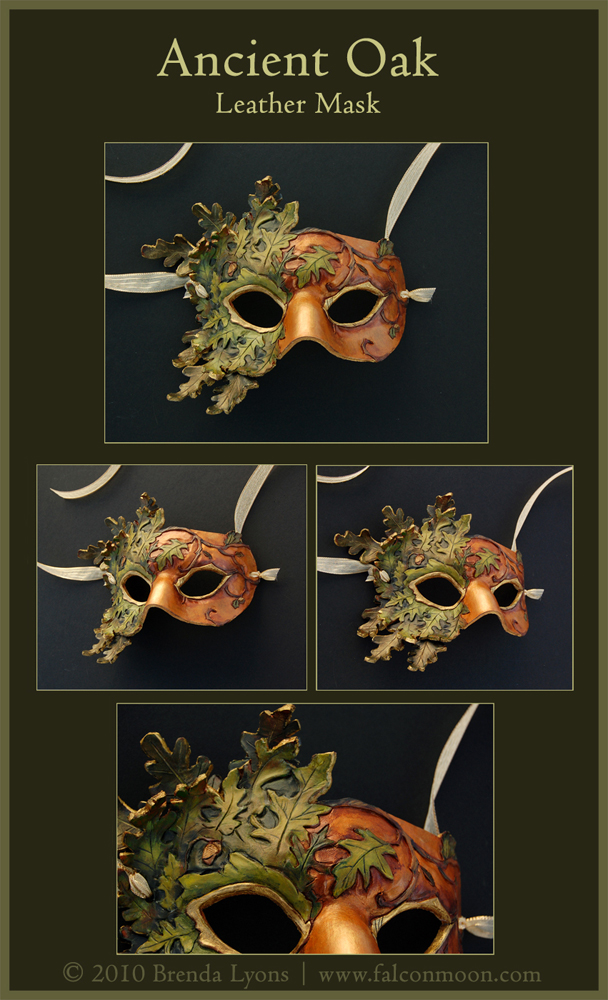 Medium
: Leather, acrylic and ribbon.
Original:
Sold (Please
contact me
if interested in ordering this mask)
Oak trees, leaves, and acorns have been a source of inspiration for me for a while now. While masks designed after
leaves are nothing new, I wanted to create a mask using the elements of the oak tree. This is also a loose leather
interpretation of a 'mask' I painted before, as well as inspired by the 'half decoration' style of my Chaos Feathers masks.
| Back to
Mask Gallery
| Back to
homepage
|