Autumn Bird Leather Mask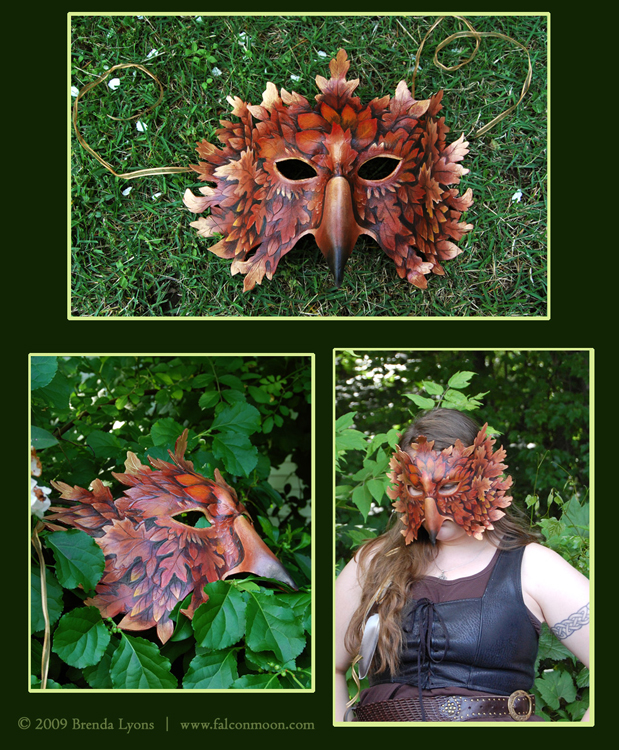 Medium
: Leather, acrylic, ribbon.
Original
: Not Available
I love masks, and I've made plenty of feather masks but recently had a craving to try my hand at a leather one. This is along
the same inspiration of my
Birth of Seasons
story.
This mask is symbolic of Autumn in her bird form, with her feathers represented by leaves, as she gave her feathers to the trees so
that they could have leaves.
I cut, tooled, and shaped this entirely by hand. I also wore it to a local Renaissance Festival, and it received a lot of attention!
| Back to
Mask Gallery
| Back to
homepage
|