Autumn Maple - Leather Mask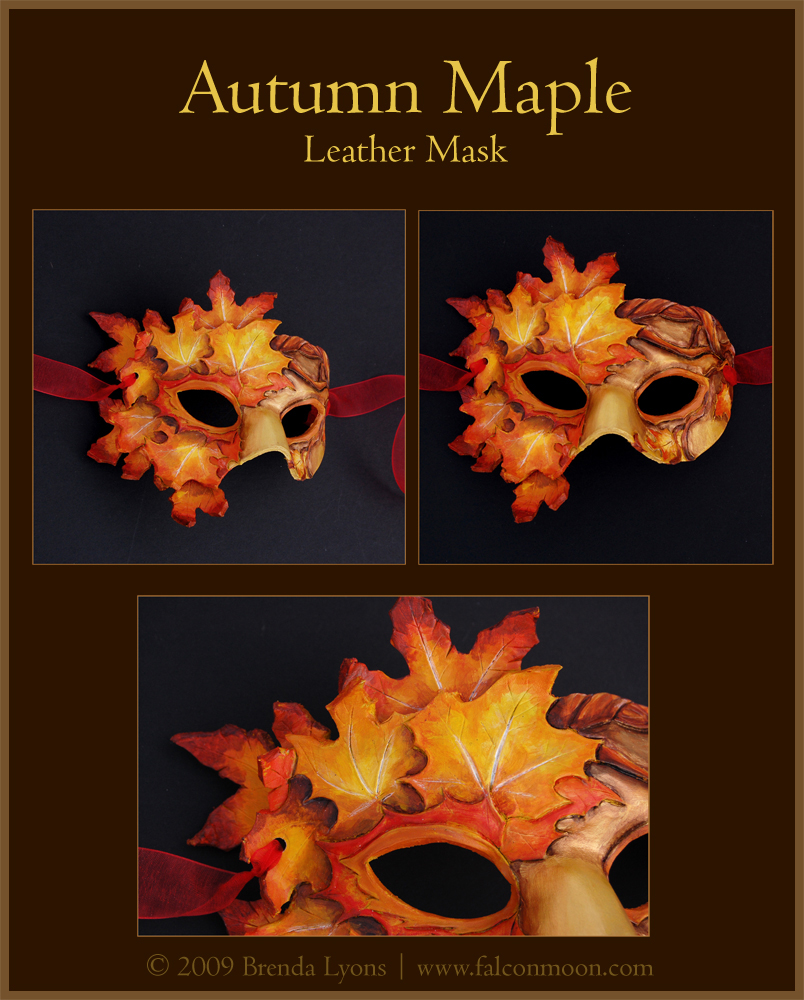 Medium
: Leather, acrylic and ribbon.
Original:
Available
Another leaf mask in the style of my Ancient Oak mask, but this time with maple leaves. I thought of painting this in
nice vibrant greens for summer, but living in New England, whenever I think of maple leaves I can't help but think of
the stunning reds, golds, and oranges of autumn.
I'm planning on making more masks in this same style/subject, with future masks possibly styled after willows, elms, and chestnut trees.
| Back to
Mask Gallery
| Back to
homepage
|