Autumn Raptor - Leather Mask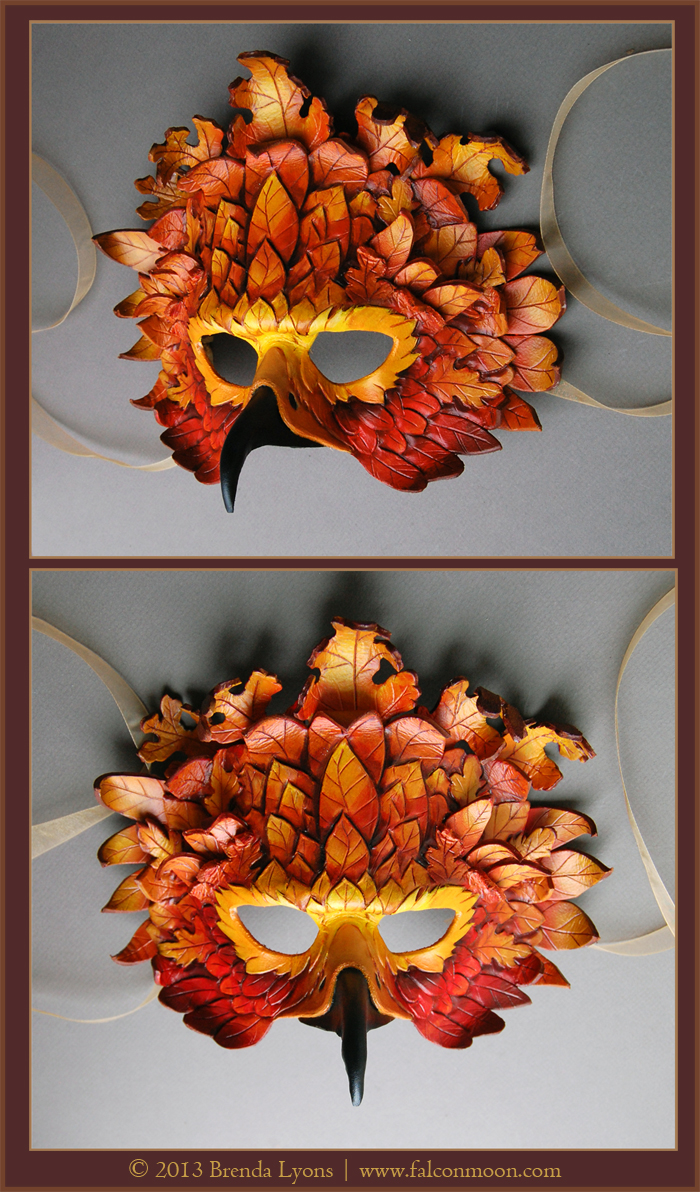 Medium
: Leather, acrylic paint and ribbon.
Original:
Sold, please
contact me
if interested in this mask.
Someone who ordered a Summer Bird mask wanted an Autumn bird to go with it, but with a hooked beak. Thus, an
autumn raptor! I know I've made a bunch of different 'versions' of raptors with autumn or fire colorations, but
it's just so fun.
| Back to
Mask Gallery
| Back to
homepage
|