Costa's Hummingbird - Leather Mask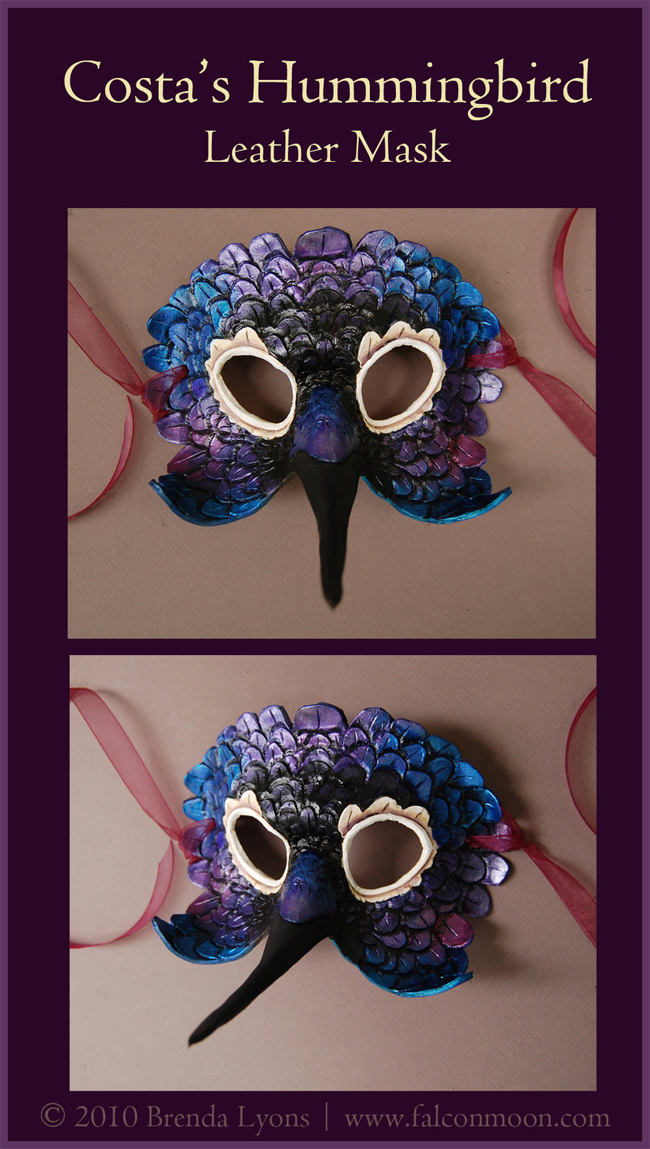 Medium
: Leather and acrylic.
Original:
Sold (Please
contact me
if interested in ordering this mask)
I loved making the Ruby Throated Hummingbird mask so much, that I went and made another,
but this time based on the beautiful Costa's Hummingbird.
I changed the location of the colors a bit for aesthetics, but these hummingbirds really do
have 'sweepy cheek' feathers.
| Back to
Mask Gallery
| Back to
homepage
|