Dusk Raven Wings - Leather Mask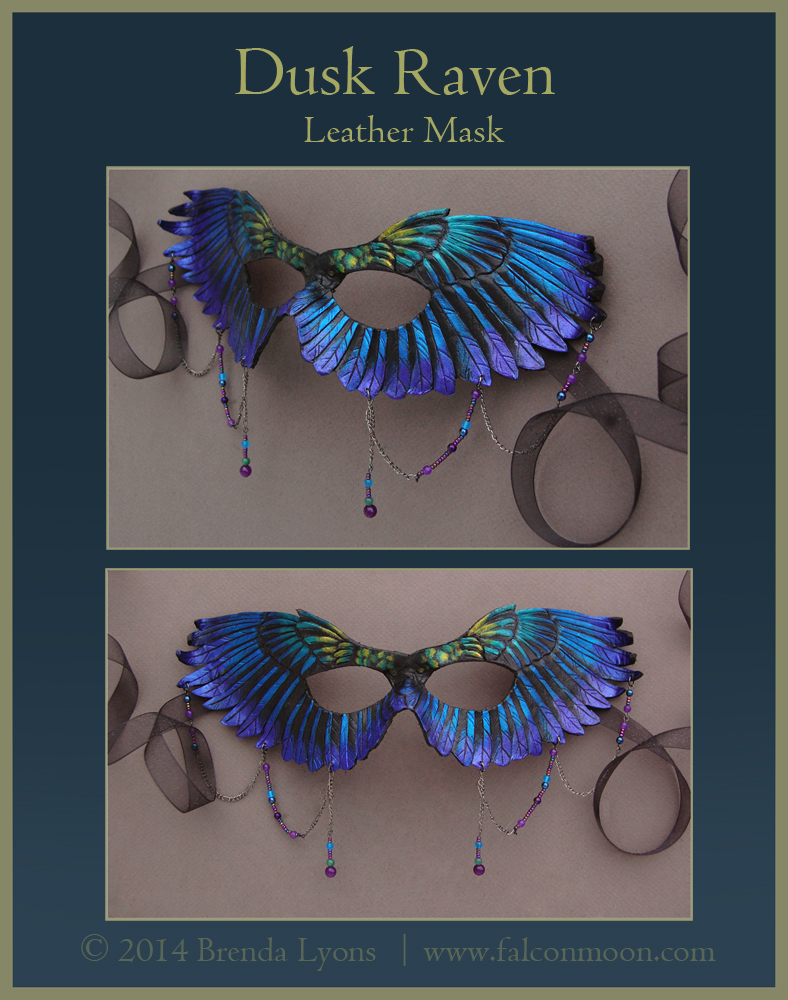 Medium
: Leather, acrylic, stone and glass beads and ribbon.
Original:
Available
This raven-inspired mask is hand-carved from leather that's a bit thinner than I usually use - 5 oz. instead of 7 oz. - so it's more flexible but still sturdy.
I added dangling glass and stone beads strung on string and chain, and finished it with black ribbons for wearing. The surface shimmers with iridescent
golds, greens, blues and purples.
| Back to
Mask Gallery
| Back to
homepage
|