Dusky Starlight Owl - Leather Mask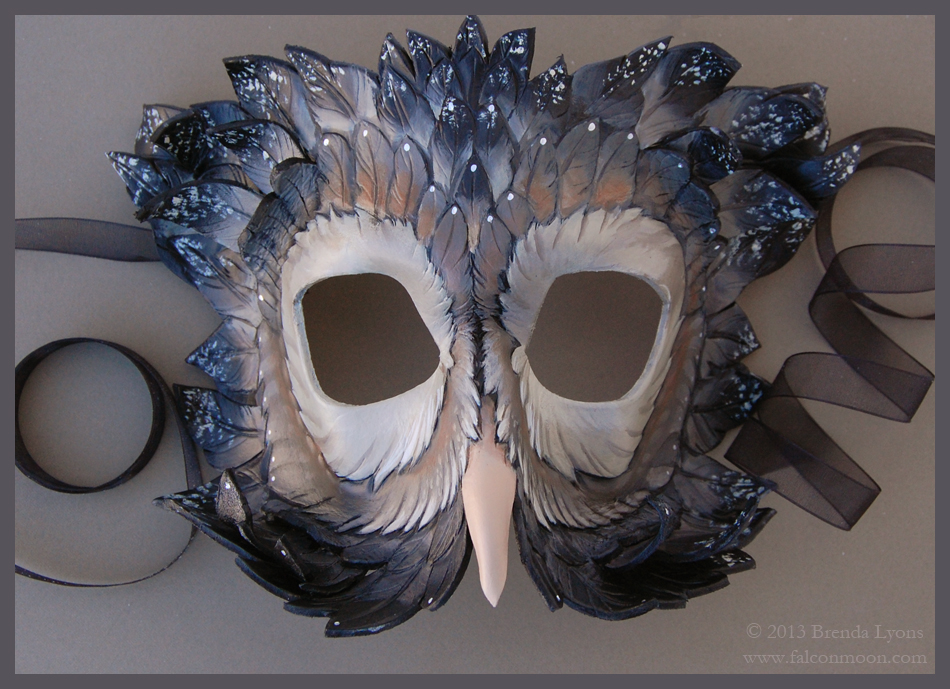 Medium
: Leather, acrylic, and ribbon.
Original:
Available
After making the Winter Owl mask, I had to do a 'dark' version, with shimmering, silver stars and white speckles! I also have a soft spot in my heart for
grays, and haven't made a gray mask in a while. Some of the 'stars' on this mask actually glimmer with silver paint.
| Back to
Mask Gallery
| Back to
homepage
|