Featherfox - Leather Mask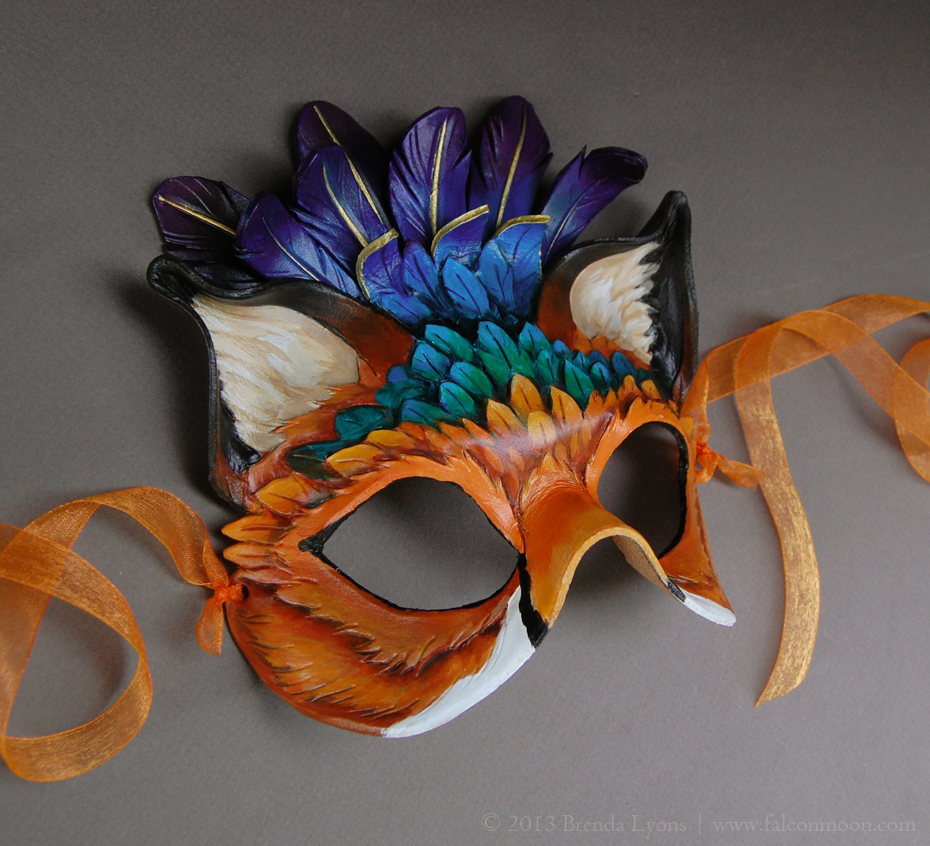 Medium
: Leather, acrylic paint, and ribbon.
Original:
Sold, please
contact me
if interested in this mask.
What started as a simple fox-inspired eyemask turned into this festive mask! I added a few feathers, then a
few more, then layered some and it became a little more detailed than I planned.
| Back to
Mask Gallery
| Back to
homepage
|