Firebird - Leather Mask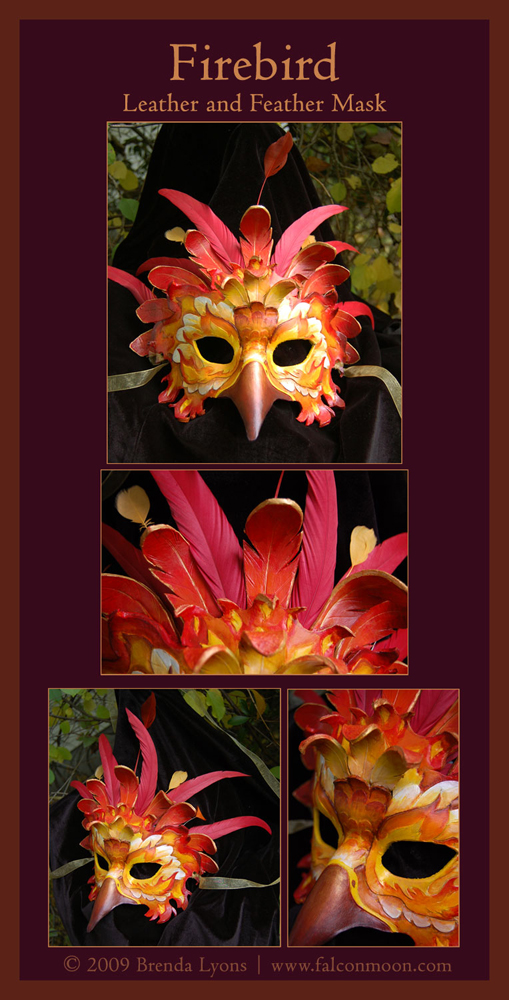 Medium
: Leather, acrylic, ribbon.
Original:
Not available
This was a commission for someone who wanted a mask inspired by the traditional firebird. This is hand-tooled and
hand-shaped 7 oz leather, and the feathers around the outer edge of the mask, as well as the plumes on the 'forehead'
were also cut and shaped from 7-oz leather. I painted the mask with acrylics and adorned it with real feathers, and it
can be tied and worn with the attached gold ribbons. The edges of the outer feathers are iridescent gold, and the beak
has a 'burnished gold' shimmer to it.
| Back to
Mask Gallery
| Back to
homepage
|