Fire Falcon - Leather Mask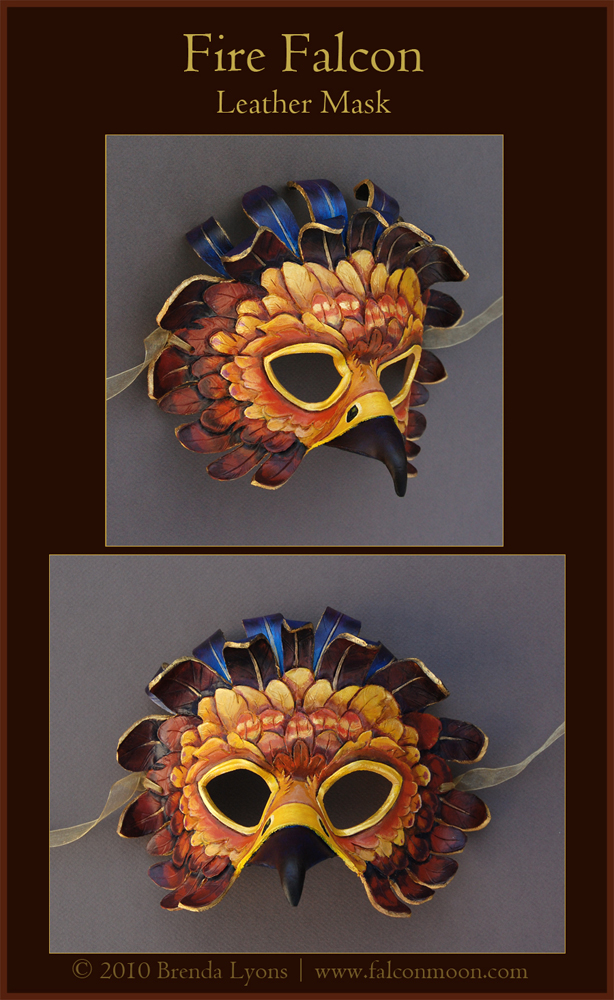 Medium
: Leather, acrylic and ribbon.
Original:
Sold (Please
contact me
if interested in ordering this mask)
This mask is the result of some more beak experimentation. Similar to the Blue Falcon mask, I created a separate beak out of
leather and shaped the mask around it. It fits very well and gives the impression of a 3-dimensional raptor beak.
8-oz leather (except for the beak, it's a bit lighter for ease of shaping), painted with acrylics. The area around the eyes
and feathers are metallic gold.
| Back to
Mask Gallery
| Back to
homepage
|