Five Dragons - Leather Mask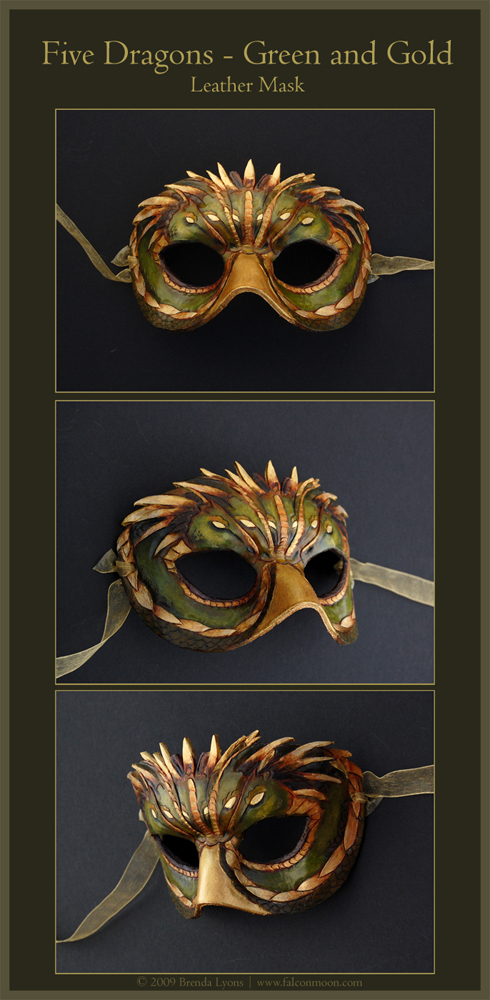 Medium
: Leather, acrylic and ribbon.
Original:
Sold
Like the Chaos Feathers mask, this is another mask I plan on making more of in different colors.
8-oz hand-shaped and detailed leather, painted with acrylics and tied with a ribbon so it can be worn. The gold areas
are actually metallic, but it never photographs right - in real life, this mask shimmers quite nicely.
| Back to
Mask Gallery
| Back to
homepage
|