Fantasy Golden Eagle - Leather Mask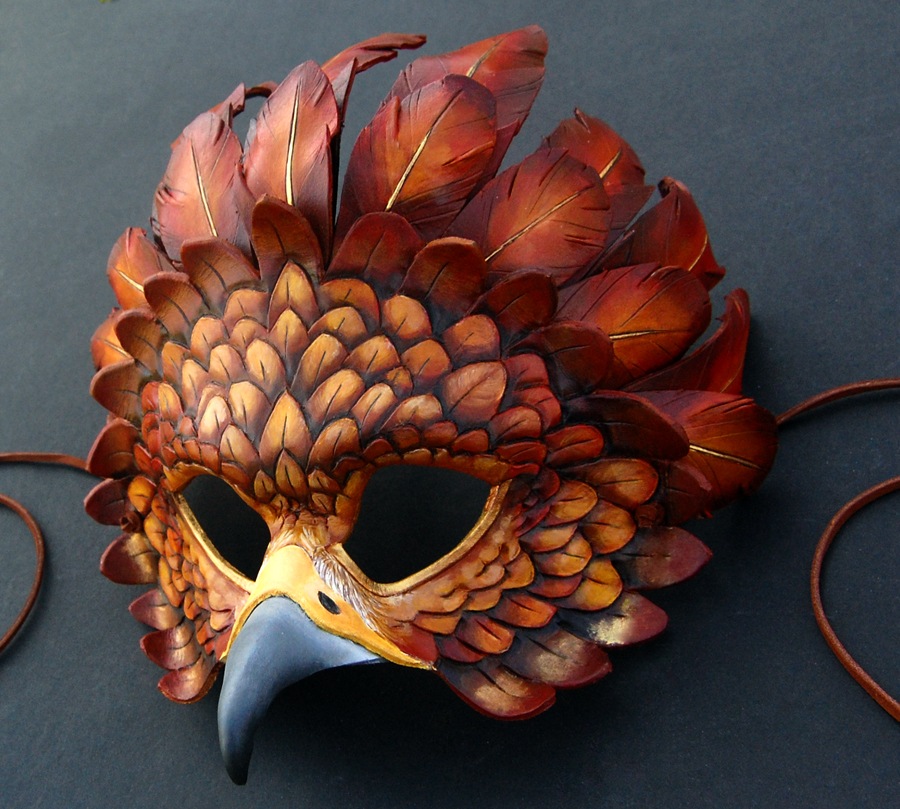 Medium
: Leather, acrylic paint, feathers and ribbon.
Original:
Sold, please
contact me
if interested in this mask.
A commission mask of an autumn/fire inspired golden eagle mask, with a crest that would make a harpy eagle jealous!
One problem I found myself running into with my really elaborate crested raptor masks was the weight. If
you're going to wear it (which is kind of the whole point of a mask!), it needs to be comfortable,
and if it's too heavy, it's going to slip and push down on the nose. So with this mask, I used thinner
leather for the crest feathers, and it's much lighter than my previous masks!
| Back to
Mask Gallery
| Back to
homepage
|