Fantasy Harpy Eagle - Leather Mask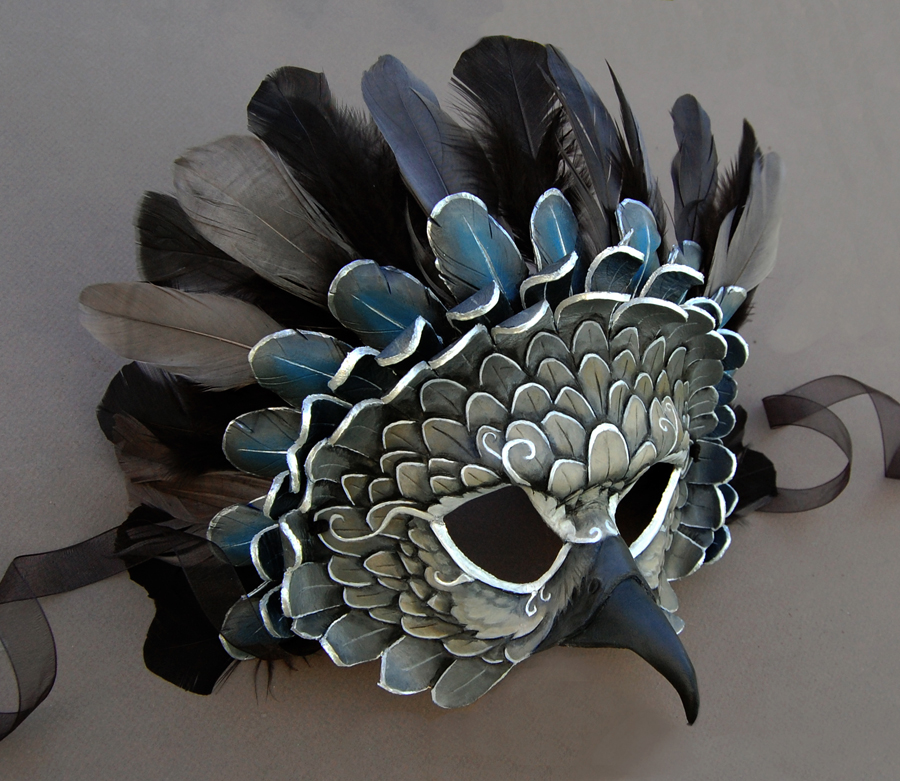 Medium
: Leather, acrylic paint, feathers and ribbon.
Original:
Sold, please
contact me
if interested in this mask.
This was a commission for someone who wanted a fantasy-twinged harpy eagle mask. Hand-carved and
shaped 7-oz leather, hand painted with acrylics. The rear-most layer of leather feathers are 4-oz,
and the feathers behind those are real feathers.
| Back to
Mask Gallery
| Back to
homepage
|