Chaos Feathers - Ice Queen - Leather Mask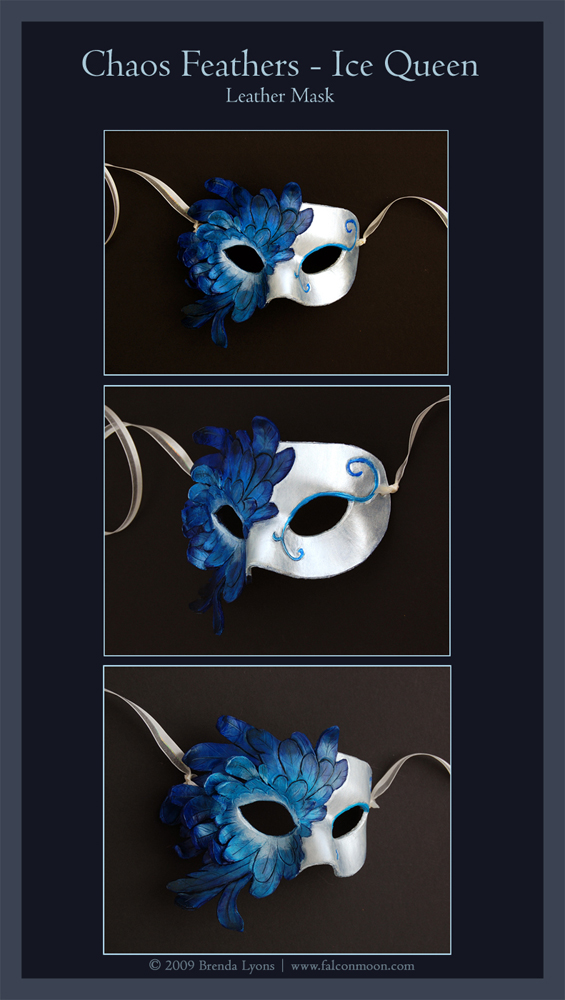 Medium
: Leather, acrylic, ribbon.
Original:
Sold
Inspired partially by a metal pendant I made a few years back by the same title, this mask is one I plan on making more
of, but with different color themes. This 'theme' is Ice Queen, so named because of the frosty, cold colors.
This is handmade from 7.5 oz leather and painted with acrylics. Portions of it have a metallic sheen.
| Back to
Mask Gallery
| Back to
homepage
|