Iridescent Gryphon Leather and Feather Mask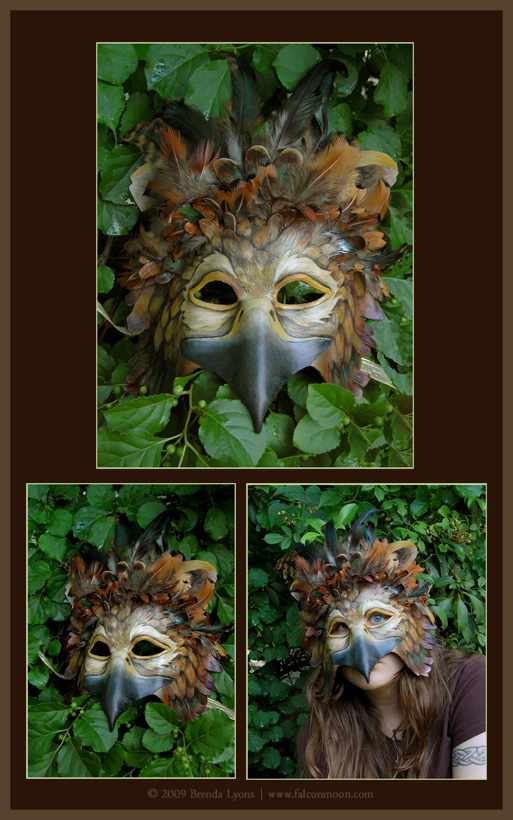 Medium
: Leather, feathers, acrylic, ribbon.
Original:
Available
After looking at some iridescent red and green feathers I had in my collection, I decided to create a gryphon mask that mirrored those
beautiful feathers. I created this mask from sketch to finish, and hand-cut, tooled and shaped the mask.
There are both real feathers and leather 'feathers,' which are both tooled and cut from smaller pieces of leather and attached to make it
truly 3-dimensional. I then painted the mask with acrylics, using iridescent medium on certain areas to make it shimmer like the same real feathers that decorate it.
| Back to
Mask Gallery
| Back to
homepage
|