Gold Knotwork Falcon - Leather Mask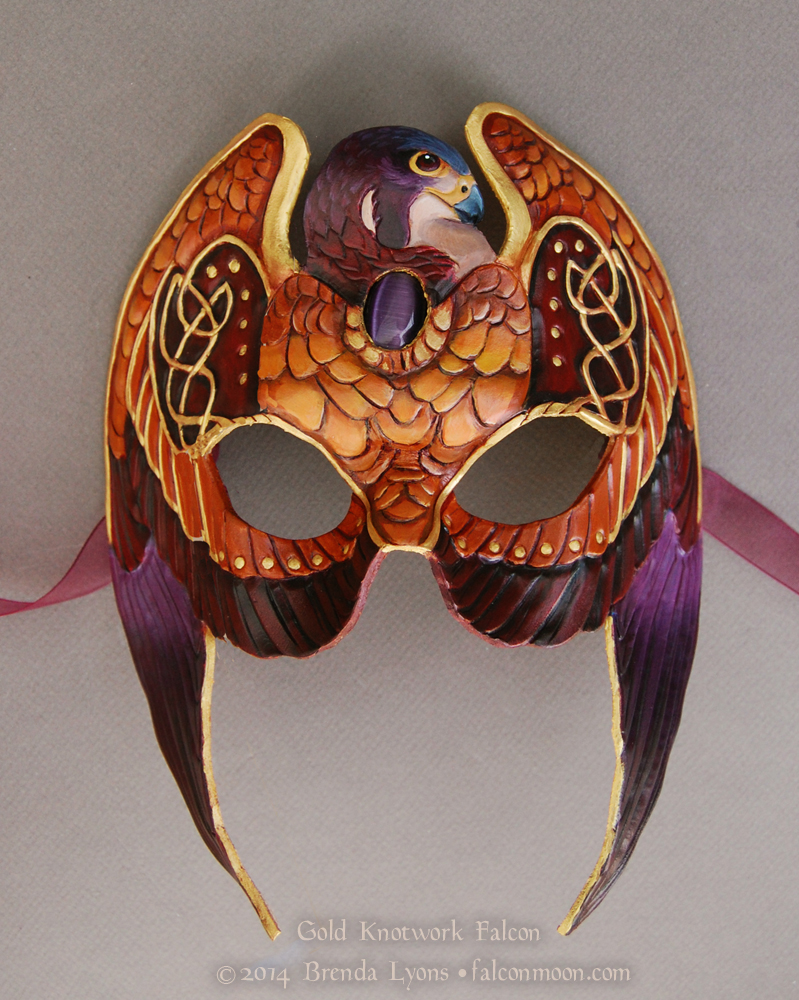 Medium
: Leather, acrylic, purple cats-eye cabochon, ribbon.
Original:
Sold. Please
contact me
if interested in ordering this mask
I love falcons and I love knotwork, so I don't know why it took so long for me to make a mask with both!
Like the Heron mask, this falcon mask has a cat's eye stone in the forehead. The knotwork is metallic
gold. This mask was hand-carved from 7-oz leather and hand-painted with acrylics.
| Back to
Mask Gallery
| Back to
homepage
|