Last of the Elms - Leather Mask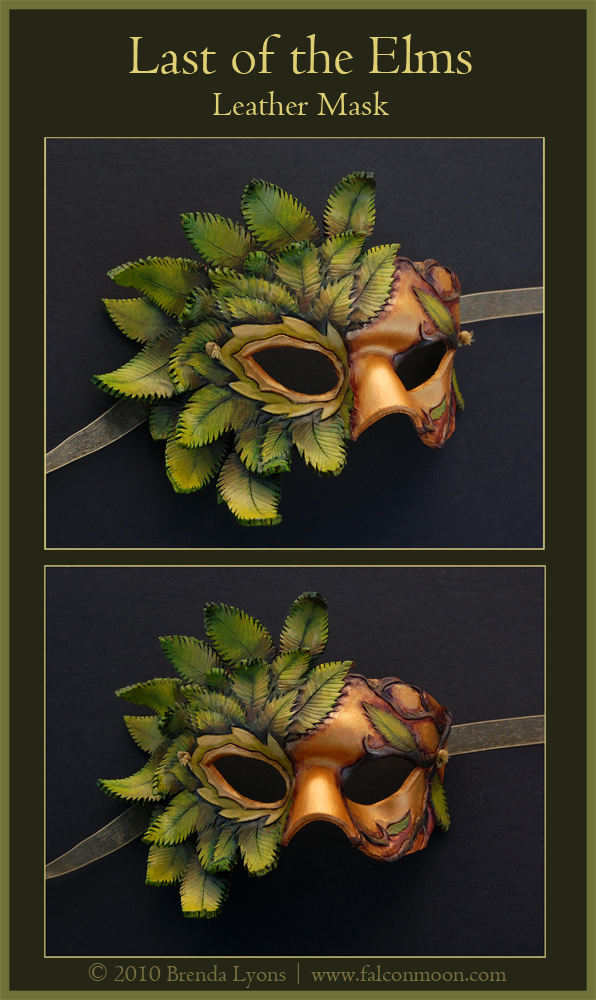 Medium
: Leather, acrylic and ribbon.
Original:
Sold (Please
contact me
if interested in ordering this mask)
Elm trees in the United States have a rather tragic history. In the 1930s, an introduced fungus called Dutch Elm Disease began
destroying many of the nation's elms. Entire cities, once rich with towering, shady elms had to cut down these elegant trees,
leaving these same neighborhoods bare. Millions of elms across the country died from this disease, leaving cities such as
New Haven, Connecticut, still called the "Elm City," without any elms.
This mask is, in a way, a tribute to these majestic trees, with their beautiful, toothed, bright green leaves. Thankfully, with
fungal treatments, some of the older trees still stand today.
This is hand-tooled, hand-shaped 8-oz leather, painted with acrylics.
| Back to
Mask Gallery
| Back to
homepage
|