Resplendent Magpie - Leather Mask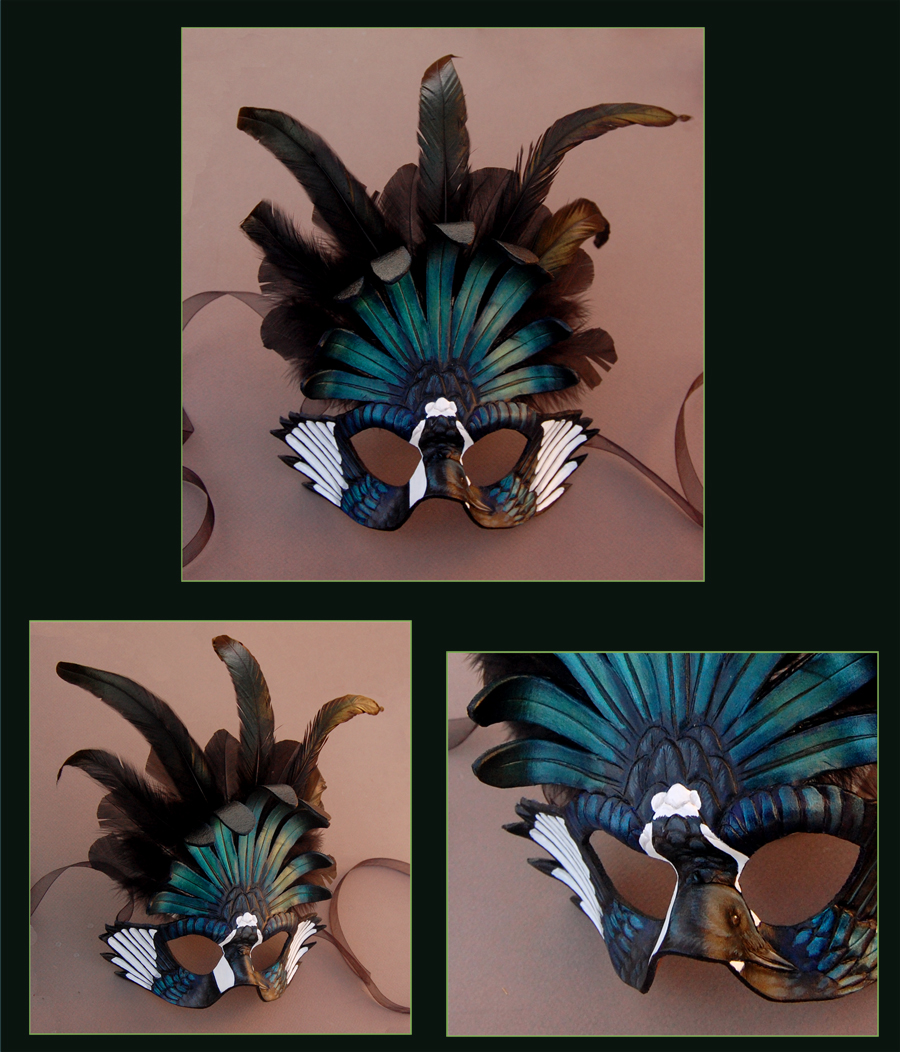 Medium
: Leather, acrylic paint, feathers and ribbon.
Original:
Sold, please
contact me
if interested in this mask.
Based on the Eternal Phoenix design, this magpie was a request from a client. I must say I really
do like how it came out! The iridescence on the tail is more striking in person, but alas, the
limitations of photography.
| Back to
Mask Gallery
| Back to
homepage
|