Oak Forest - Leather Mask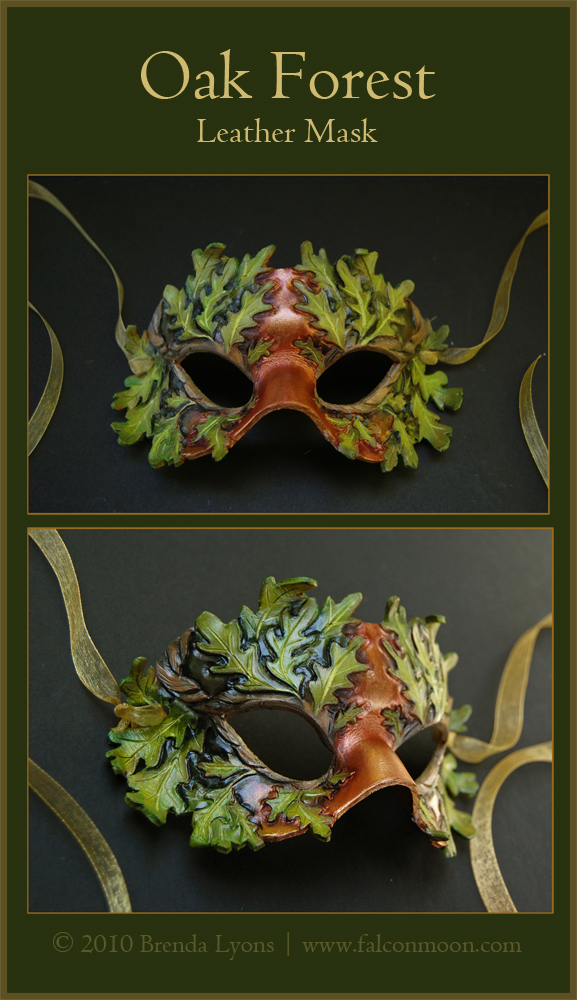 Medium
: Leather, acrylic and ribbon.
Original:
Sold (Please
contact me
if interested in ordering this mask)
Another oak mask, but a symmetrical design. I really love oak leaves, but cutting their shapes in leather is a pain! This is
carved and shaped from 7-oz leather and painted with acrylics. I love making these leaf masks!
| Back to
Mask Gallery
| Back to
homepage
|