Red Gryphon - Leather Mask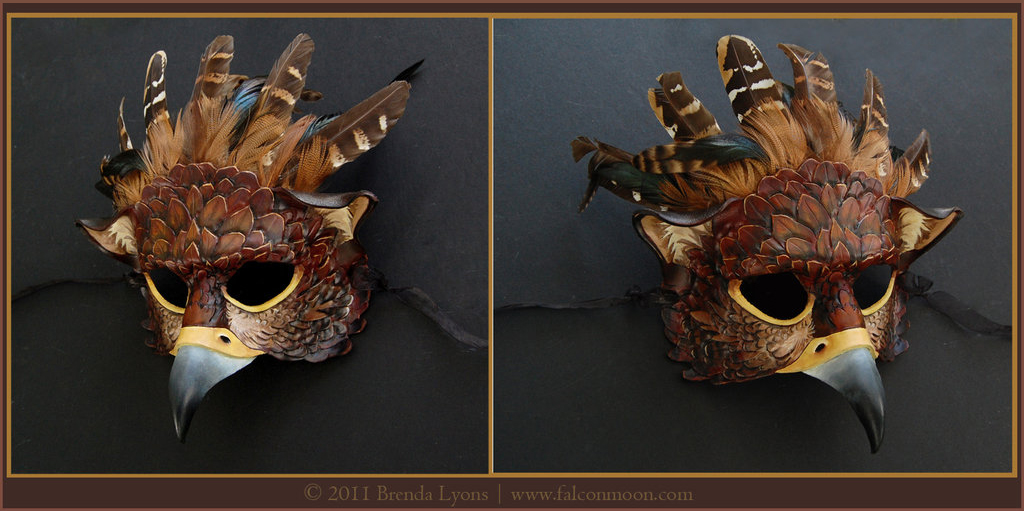 Medium
: Leather, acrylic paint, feathers and ribbon.
Original:
Sold, please
contact me
if interested in this mask.
I made two of this design for DragonCon 2011 - the other was a 'black gryphon' coloration, with
iridescent greens, blues, and interference violet. I used iridescent rooster tail feathers and,
wouldn't you know it, it sold and I didn't get a photo of it! Oh well, it's just an excuse to make
another one!
This mask features real feathers, and is hand-shaped and tooled from 7-oz leather and painted with acrylics.
| Back to
Mask Gallery
| Back to
homepage
|